'Very significant': 5 reactions to Warnock's defeat of Herschel Walker in Georgia runoff
Chuck Schumer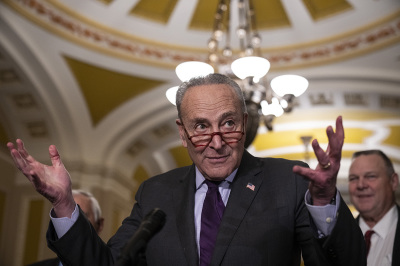 Democrat Senate Majority Leader Chuck Schumer of New York took to Twitter to celebrate his colleague's reelection as "a victory for Georgia, and a victory for democracy and against MAGA Republican extremist policies."
"This is a victory for my friend [Warnock], for his beloved state of Georgia, for a Democratic Senate, and for our country," Schumer stated in a separate tweet.
The top Senate Democrat also claimed the election result "shows once again that Democrats are in sync with America and MAGA Republicans are not," repeating a claim he made in November when Democrats maintained their narrow Senate majority.