4-Year-Old Boy Miraculously Recovers From Near-Drowning Incident After His Mom Kept on Praying for His Healing
4-Year-Old Boy Miraculously Recovers From Near-Drowning Incident After His Mom Kept on Praying for His Healing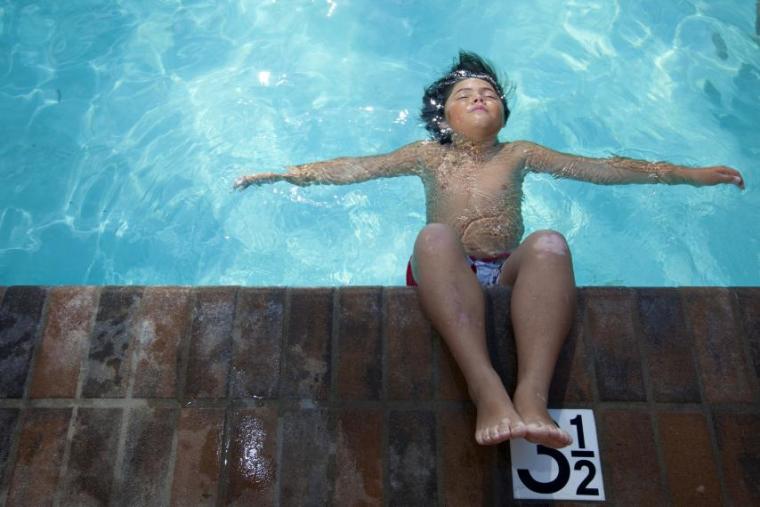 Four-year-old John-Henry Birtle from Newark-on-Trent in England is being hailed as "a miracle boy" after he survived being underwater without oxygen for 28 minutes.
The Birtle family was on holiday when John-Henry fell into a hotel swimming pool, the Independent reported.
Apparently, initially no one had noticed that he fell into the water. It was only after some time had elapsed that his mother, Roseann, realized that her son had fallen into the pool.
She then reportedly jumped into the water and pulled her son out. Hotel staff started administering CPR on the boy. While they were trying to revive John-Henry, Roseann and her husband Lewis kept on praying to God to save their son.
"We were praying the whole time the lady was giving him CPR, and I had faith that God was going to heal him," Roseann told the Newark Advertiser.
She said her son "was gone" during the 28 minutes that he was starved of oxygen. The boy's pulse did not return for 20 minutes, which meant that he had technically drowned during that time, according to The Gospel Herald.
After the Feb. 26 incident, John-Henry spent 13 days on life support at John Radcliffe Hospital in Oxford, before he was transferred to Nottingham Children's Hospital for specialist treatment.
There, doctors told his parents their dire prognosis: Because of the length of time John-Henry was deprived of oxygen, he was unlikely to walk or talk again.
"Doctors said he won't have a good quality of life, he would not walk or talk or be able to recognize us," Roseann said.
But the Birtle couple did not lose faith as they kept on praying for a miracle to happen.
God answered their prayers five weeks later—when John-Henry walked out of the hospital none the worse for what happened to him.
John-Henry is now eating and drinking normally and his speech has started to return, Roseann said. "He is my miracle boy," she happily gushed.
Roseann told the Newark Advertiser that she credits her son's miraculous healing to the tireless work of doctors and nurses—and to Jesus Christ.
The four-year-old boy is expected to make a full recovery.
"He is my miracle boy," she said. "Doctors said he wouldn't have a good quality of life, but he proved them all wrong and actually walked out of hospital five weeks later. He is expected to make a full recovery."