'Alien: Covenant': Reviewers Say 'Brazenly Diabolical Movie' Attacks Christian Theology, 'Mocks Man's Relation to God' [SPOILER ALERT]
'Alien: Covenant': Reviewers Say 'Brazenly Diabolical Movie' Attacks Christian Theology, 'Mocks Man's Relation to God' [SPOILER ALERT]
One reviewer calls it "the year's most obscene Hollywood undertaking," a movie directed by a man who has struck "an atheistic pact with Hollywood's culture warriors who demean Christian theology."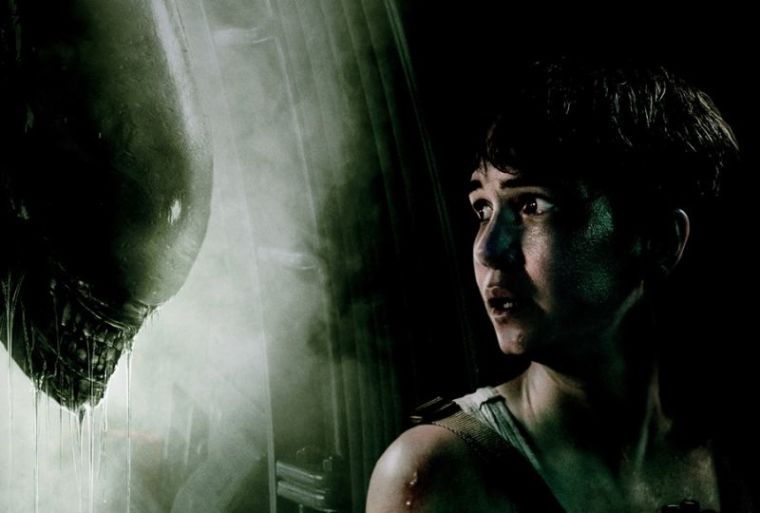 Indeed, "Alien: Covenant" appears to be a direct Hollywood assault on Christianity as far as the reviewers are concerned.
Writing for the National Review, Armond White says the captain of the spaceship Covenant, Captain Christopher Oram (Billy Crudup), is depicted as a believer who is "pushed to his Christian limit" and "suffers a fall from grace."
In one scene where he is seen praying over a crew member's body, another crew member tells him, "There's nothing you can do — nothing."
White says the sixth instalment of the Alien franchise "mocks man's relation to God" and is "brazenly diabolical."
Movie Guide gives one spoiler, saying that in the end the movie reveals the villain to be a demon who wants to use the alien monsters to exterminate all human and humanoid sentient life.
The villain is compared to Satan in Milton's "Paradise Lost," using the famous line, "Better to reign in Hell than serve in Heaven."
Movie Guide says that although there is a Christian hero in the movie—the captain of the spaceship—the villain kills him and wins in the end, despite the bravery and courage shown by the captain and his crew.
Moreover, "Alien: Covenant" contains plenty of strong language, extreme bloody violence, and a shower sex scene. There is also pro-homosexual element, with two crewmembers shown as "married" gay partners.
Writing for LifeSite News, Jesse Russell says the latest 'Alien' movie may seem like a lot of fun... "until I found Satan was behind the script."
He says Ridley Scott, the movie director, has succeeded in his stated objective of bringing "terror, and more terror" to moviegoers.
But Russell sees a more sinister aim, saying the movie actually tries to "deconstruct" Western Christian civilization, replacing it with a new, darker and "alien" one.
"The Alien movies deconstruct the Christian understanding of the natural world as a home for humans that is fundamentally harmonious and good. In the world of Alien, nature is gruesome and violent, reflecting the Darwinist or 'neo-Darwinist' view of a violent and hostile world full of organisms at war with one another," he says.
Russell says "Alien Covenant" and its prequel "Prometheus" explicitly attack Christian theology.
He says Director Scott has adopted the theory by neo-Darwinists that life on earth was seeded by extraterrestrials. In "Prometheus," a group of extraterrestrials called the Engineers were said to be the ones that seeded life on earth. But instead of the animals that God created in Genesis, the Engineers created violent creatures, including humans, he says.