'Avengers: Infinity War' Spoilers: Directors Hint Certain Character's Fate by Playing a Bit Too Coy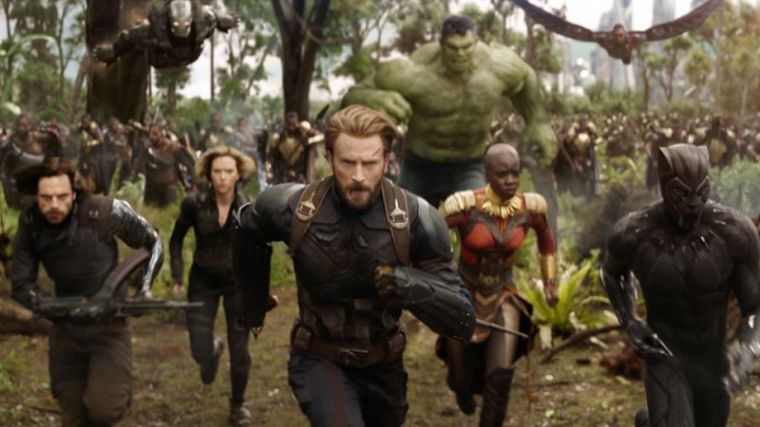 Directors Anthony and Joe Russo are understandably being cagey when answering questions about "Avengers: Infinity War," but many believe that their uber-cautious responses about the film's plot can also be clues.
Rumors have it that one of the casualties in the upcoming film will be Iron Man played by Robert Downey Jr., the actor credited as the man that started it all.
In a recent interview, the Russo brothers admitted that Downey will not play the character forever and that at some point he will have to step down.
They did note that "he never mentioned" leaving the role, although they know that in the future, it will happen. How soon that will remain to be seen. "I am sure there are lots other things he wants to do in his career," Joe said.
The director could not be more right. Downey has a lot of projects in mind after the two "Avengers" films. He has signed on to be part of "The Voyage of Doctor Doolittle," which is being produced by his wife Susan Downey.
He is also adamant returning as the world's greatest detective in "Sherlock Holmes 3." The actor is also working on a Perry Mason series for HBO and hopes to have time for a "Pinocchio" movie, too.
Downey seems to have so much planned after "Avengers: Infinity War" and "Avengers 4," which gives the impression that he has all that time because his Iron Man stint is coming to an end.
"But he loves playing the character, I know that, and we love working together. We will see where it goes from here," Joe pointed out.
Should "Avengers: Infinity War" mark the end of Downey's Iron Man era, Joe emphasizes that "there is nobody who can take over Iron Man from Robert," adding, "I don't think the audience would accept that."
While fans do not expect a new character running around calling himself Iron Man after the original dies, they believe that someone that matches his skills and smarts will be brought in.
When it comes to all things technology, T'Challa's (Chadwick Boseman) sister Shuri (Letitia Wright) is believed to be the character most capable of taking over for Iron Man should he meet his end in "Avengers: Infinity War."
Shuri designs the technology for Wakanda and is the head of the country's design group. "Black Panther" executive producer Nate Moore went so far as to say that the 16-year-old is "the smartest person in the world, smarter than Tony Stark."
Shuri becoming the unofficial successor of Iron Man after "Avengers: Infinity War" will not be too far-fetched especially since in the comics, Stark passed the torch to a 15-year-old MIT student named Riri Williams, who made her Iron Man suit out of scrap pieces, much to Stark's amazement.
Of course, there is no connection yet, let alone bond, between Stark and Shuri. This might change in "Avengers: Infinity War," though.
The Russo brothers recently talked to Digital Spy about having to write a fake script for the film so as to keep things secret. Joe noted that it is challenging to do as it's just basically more work. Additionally, if they decide to enjoy doing it too much, it would have "rang false."
Indeed, the directors are basically pros with keeping details about the film close to their chest so it all goes down to just reading between the lines.
"Avengers: Infinity War" hits the theaters April 27.