Churches Are Helping China's Millions Of Single Men Find True Love
Churches Are Helping China's Millions Of Single Men Find True Love
In China, finding Mr. Right or Mrs. Right isn't as easy as ABC.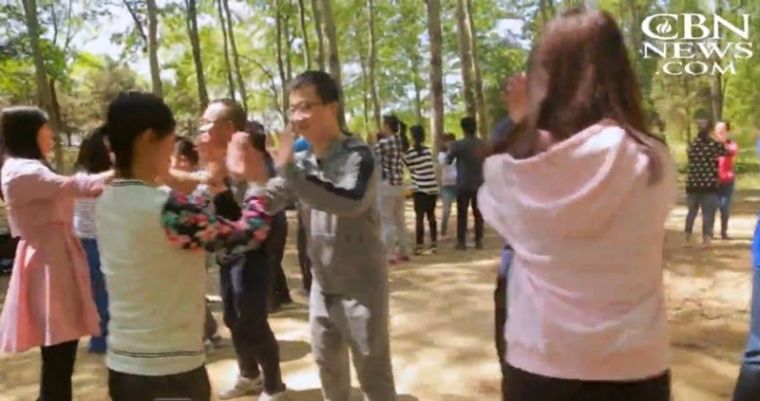 A major reason for this is that China has one of the worst gender gaps in the world—the result of the 35-year-old "one-child" policy that was finally scrapped in October 2015, according to NPR.
For decades, China's rulers controlled how many children each family could have in a radical move to curb the country's population explosion.
"When you create a system where you would shrink the size of a family and people would have to choose, then people would ... choose sons," Chinese journalist Mei Fong told NPR.
Because of this, China has 30 million more men than women, Fong said, "30 million bachelors who cannot find brides ... They call them guang guan, 'broken branches,' that's the name in Chinese. They are the biological dead ends of their family."
Searching for the right person to marry has become such a big problem in China that one man even built a robot and then "married" it!
In a report by The Guardian, Zheng Jiajia, 31, said he has given up on the search for love and instead "married" Yingying, a robot spouse he built himself.
The Chinese artificial intelligence engineer even prepared a "wedding ceremony" attended by his mother in the eastern city of Hangzhou.
Against this backdrop, some church leaders in China are coming up with new ways to help singles find the person they can spend the rest of their lives with, CBN News reported.
Han Yan, a leader at An Hua Church in Beijing, said they have been encouraging young people to come together to have some fun while doing Irish dancing in the park.
"God calls us to be in relationships with one another. Our church is like a family. We want to help them find the right ones who are also part of our Christian network," Han said.
The young people participating in the event get to know each other by playing group games.
Many other churches in Beijing have organized similar events where many singles have found the spouse God has prepared for them through prayer and the fun activities as well, according to CBN News.