'Days of Our Lives' News: Who Will Play Abigail Deveraux After Actress Kate Mansi Leaves the Show?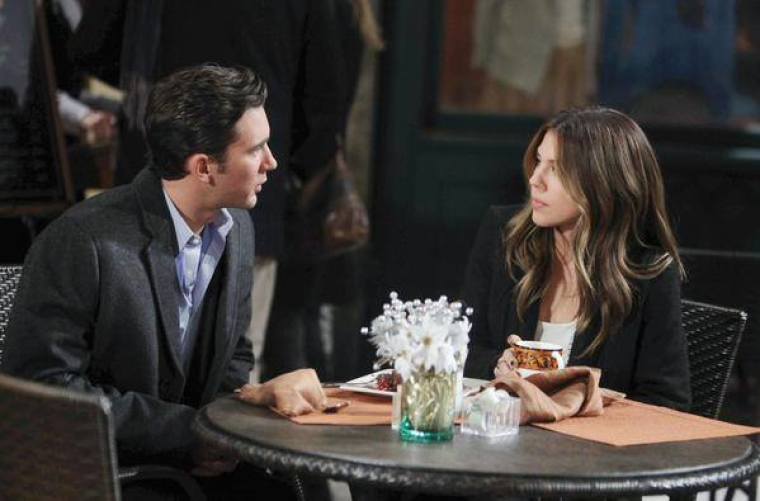 The rumor that Kate Mansi will be leaving "Days of Our Lives" has been going on for months, but it seems that the speculation is indeed true. With Mansi leaving, fans wonder who will now play her character, Abigail Deveraux, after she leaves the show.
According to Celebrity Dirty Laundry, Mansi's role as Abigail, or Abby, is one of the major characters that viewers are watching out for mostly, especially with her onscreen relationship with Billy Flynn, who is the actor that plays Chad DiMera. The website said that Mansi did not renew her contract with "Days of Our Lives," when it ended December last year, and is said to be leaving the show for good.
The report noted that Mansi has enough episodes shot to last her character until May or June, but fans are curious to know if her character will ever be recast. According to the website, budget cuts are expected so recasting may not happen. Fans also wonder what will happen to Chad and baby Thomas, if Abby will indeed be "killed off."
Meanwhile, since Abby finally revealed to Chad that he's the father of baby Thomas last week, Chad had demanded a paternity test be done. Everyone thought that Thomas' father is Ben (Robert Scott Wilson), but it seems like Abby can't keep the truth to herself anymore, especially after finding Chad with Belle (Martha Madison). According to the International Business Times, Chad will finally get the result of the test and will confirm that he's Thomas' father.
CDL reported that Chad will be "livid" upon hearing the results. However, the website confirmed that Chad will realize that he and Abby, with baby Thomas, are family, and a reunion will be seen later this week.
Watch "Days of Our Lives" every Monday to Friday on NBC.