Destiny's Child Reunion at 2013 Super Bowl Excites Fans (VIDEO)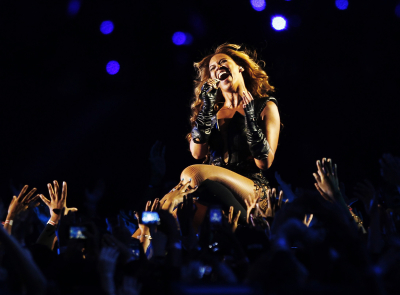 Beyonce reunited with Destiny's Child on Sunday during the 2013 Super Bowl halftime show.
Beyonce made it through "Love on Top," "Crazy in Love," "End of Time," and "Baby Boy" before being joined by her Destiny's Child band-mates for "Bootylicious" and "Independent Woman," before the trio finished with "Single Ladies."
Just after announcing the she would be performing at the Super Bowl, Beyonce said that she, Kelly Rowland and Michelle Williams, would be reuniting to write a new song for their upcoming album, "Destiny's Child- Love Songs."
The album is a compilation of the group's greatest hits with an additional all new song. The album was released on Jan. 29. It has been eight years since the band last produced new material. The name of the new song was titled "Nuclear."
Alicia Keys warmed the stage for Beyonce with a pre-game performance, offering a jazzy rendition of the national anthem. Keys had America's full attention sitting at a baby grand piano and wearing a patriotic themed, scarlet dress.
Just before Keys took the field, Jennifer Hudson performed "America the Beautiful" alongside a choir composed of children from Sandy Hook Elementary School. The children began the song and carried the first full verse before Hudson joined in with a gospel rich tone.
Beyonce came under fire last month for lip-syncing during the presidential inauguration, but there was very little lip-syncing on Sunday night, as Beyonce lived up to expectations with her performance.