'Fallout 4' Control Manual Reportedly Leaked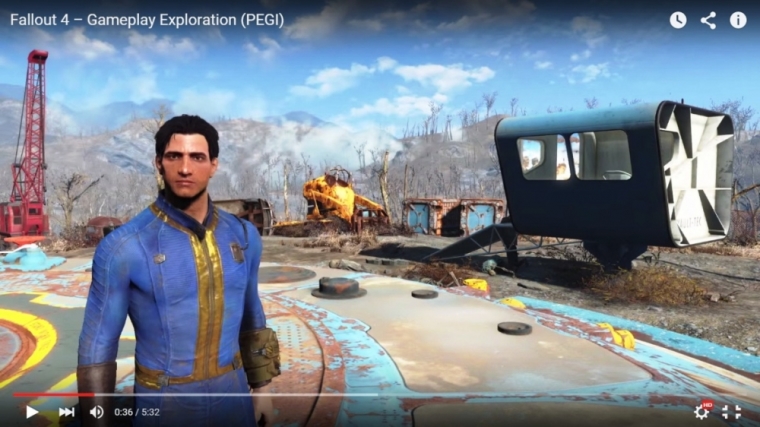 An Xbox One control manual for the upcoming "Fallout 4" has reportedly leaked less than two weeks before the game is expected to launch.
The highly-anticipated fifth major title in Bethesda's "Fallout" series, "Fallout 4" is expected to launch for PC, PlayStation 4, and Xbox One in the first half of November, and reports have emerged a control manual for the Xbox One version of the game has been outed on an Imgur album featuring screen grabs of the controls.
The images reveal new features in the upcoming open world action RPG showing a novel way players can interact with the post-apocalyptic wasteland, including using the right trigger to attack, while controlling the left trigger to block or aim. Players will also no longer have to manually switch to grenades to be able to use them.
New bumper controls also mean that the bumpers can double as support buffers during combat, with the left one calling up VATs to zero in on an enemy's specific body part in order to maximize the effectiveness of an attack, while holding down the right bumper allows players to instantly deploy a grenade.
The other control buttons will be used to control other basic tasks like sprinting, looking around, and sneaking, with the jump button allowing players to scale environments, and evade firefights.
There will also be a Pipboy button that, when pressed, will show information on a character and its surroundings, as well as an activate and reload button.
With fans of the game scanning the Internet for any information they could find on the upcoming "Fallout 4," learning of the leaked manual depicting basic controls may likely provide fodder for the anticipation, judging from the resulting "Doom" videos and promotional materials that have appeared on YouTube.
As the hype continues to build for the post-apocalyptic Boston environment of "Fallout 4," Bethesda is expected to finally release the game on November 10.