Freedom of Religion Under Threat in U.S., Says Supreme Court Justice Samuel Alito
Freedom of Religion Under Threat in U.S., Says Supreme Court Justice Samuel Alito
A member of the U.S. Supreme Court has raised the specter of an America increasingly becoming more hostile to freedom of religion and freedom of speech.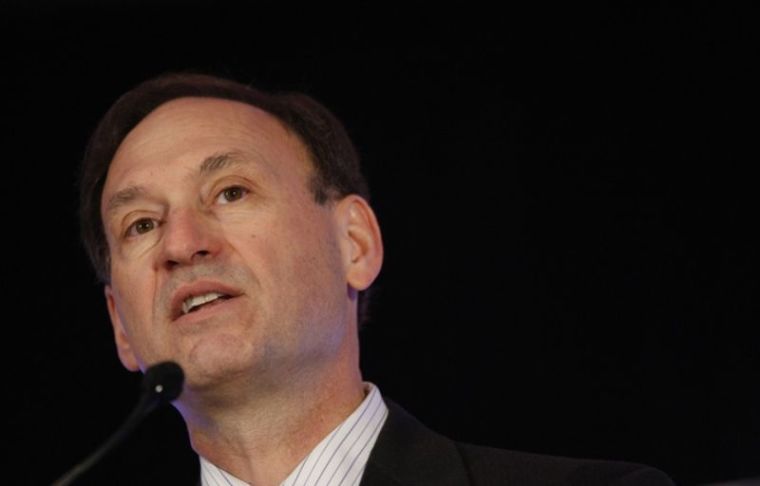 In a commencement address at St. Charles Borromeo Seminary in Pennsylvania on Wednesday, Supreme Court Justice Samuel Alito said a growing number of people in America are continuing to exert pressure to silence the message of those with whom they disagree, CBS News reported.
"The idea that speech can be banned if it expresses an idea that is offensive is spreading around the country," Alito was quoted as saying by NewsWorks, a local radio station website.
The justice spoke candidly about his observation on the shifting morality in American society that has been targeting individuals and institutions.
"For most of my life, American people have been united in their strong respect for religious liberty. But recently, things have started to change," he said.
Alito, a Roman Catholic, noted that Christians who have traditional moral values are now experiencing "hostility" for their beliefs.
Alito spoke about the Supreme Court's 5-4 vote to legalize same-sex marriage on June 26, 2015. Alito was one of the four justices who dissented from the majority, the three others being John Roberts, Clarence Thomas, and the late Antonin Scalia.
In his dissenting opinion then, Alito said the legalization of same-sex union "will be used to vilify Americans who are unwilling to assent to the new orthodoxy."
During his commencement address last Wednesday, the justice quoted from his dissent in Obergefell vs. Hodges, saying, "I assume that those who cling to old beliefs will be able to whisper their thoughts in the recesses of their homes, but if they repeat those views in public, they will risk being labeled as bigots and treated as such by governments, employers, and schools."
Alito called on Americans to pay attention not only to the happenings in their own country but also to the Christians being persecuted around the world. "There are more martyrs today than ever. We in the United States need to pay more attention to what is happening to our sisters and brothers in other parts of the world," he said.