'Girl Meets World' Season 4 Spoilers, Air Date & Updates: Disney Channel to Cancel Sitcom Because of Dwindling Ratings?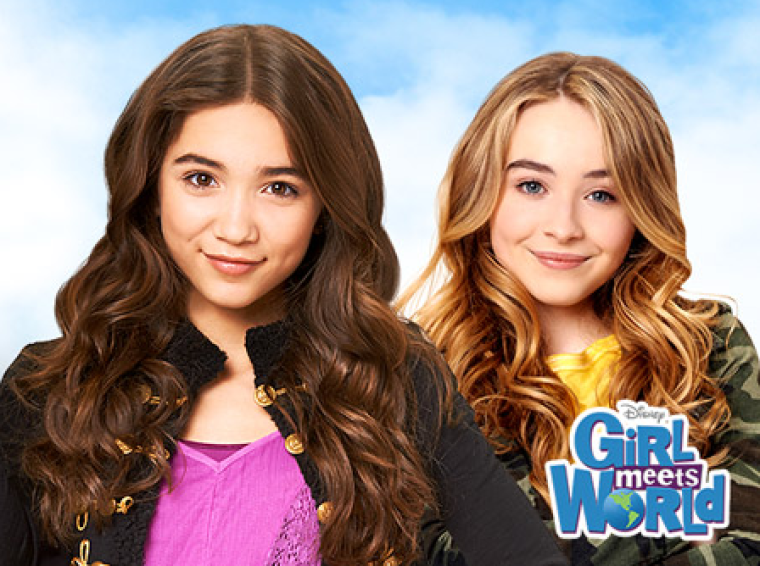 "Girl Meets World" Season 4 cancellation rumors continue to surface as Disney Channel remains elusive about the show's future. There are speculations that the kid-driven network will most likely cancel the coming-of-age television sitcom because its decline in ratings.
A Closer Look to GMW's Dwindling Ratings

If ratings are an indication, there is a big possibility that GMW will reach the end of the road after Season 3 wraps in early 2017. The Disney sitcom's number of viewers remains relatively high; however, it keeps on waning as seasons move forward.
Recent figures showed that Season 3 is on track to becoming the installment with the lowest ratings. The 14 episodes of the current season engaged an average of 1.83 million U.S. viewers. This figure is much lower compared to Season 1's (20 episodes) average of 2.74 million viewers and Season 2's (30 episodes) 2.28 million.
Moreover, the third season's pilot episode attracted 1.89 million viewers only, the show's lowest-rated season premiere. The first episode of Season 1 engaged 5.16 million viewers while Season 2's debut attracted 2.05 million.
As of writing, "Girl Meets High School: Part Two" (Episode 2) is the highest-rated episode of Season 3, engaging a total of 2.23 million viewers. On the other hand, "Girl Meets the Great Lady of New York" (Episode 13) garnered the lowest number of viewers in the season, with 1.42 million.
There's Hope

Despite the continuous decline in ratings, there is still hope that Disney Channel will order a fourth season of GMW. As what lead star Rowan Blanchard told SheKnows, they feel a little bit secured about the renewal because the remaining episodes of Season 3 will air until early 2017. It is also important to note that most of Disney Channel shows have a four-year lifespan.
While the GMW's future stays uncertain, fans continue to urge Disney Channel to renew the show or transfer it to another network. As previously reported, a fan started an online petition warning the network that it will lose millions of viewers if it will ax the sitcom. Another online petition demanded the transfer of GMW to Freeform, where it can freely tackle mature subjects and get the number of seasons that it deserves. Both petitions gained thousands of supporters.
"Girl Meets World" Season 3 is presently on hiatus. It will return to Disney Channel on Oct. 14 for Episode 15, "Girl Meets World of Terror 3." The special Halloween episode will see an alternate world without Riley Matthews (Blanchard) and Maya Hart's (Sabrina Carpenter) friendship.