Gospel Message of Love, Forgiveness in the Face of Evil Resonates in Egypt After ISIS Attacks
"Pain and agony are like seeds—growing up through the soil of our country to produce the fruit of the gospel."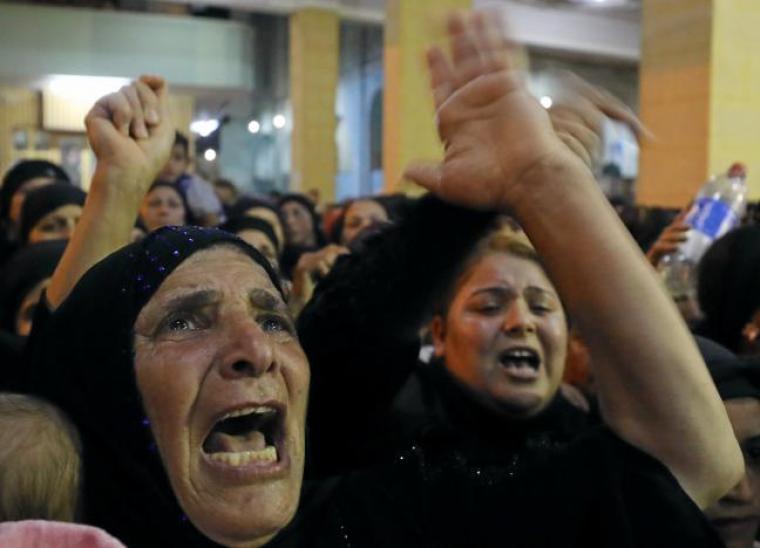 This was how a Christian leader described how God is using the recent terror attacks on Christians in Egypt to spread the gospel.
Open Doors USA spoke to a field leader in Egypt to ask how the church is responding to the recent spate of deadly terrorist attacks specifically victimizing Christians. These include the May 26 massacre of at least 30 Coptic Christians who were on their way to a monastery in Egypt and the Palm Sunday bombings of two churches in Egypt that killed scores of Christians.
The unnamed church leader admitted that they have not recovered yet from the deadly attacks. But even though Coptic Christians are still grieving over their martyred fellow believers, "there is a lot of talk about forgiveness and loving our enemies," he said.
He noted that right after the Palm Sunday attacks, the churches were packed with Christians, which shows that the church is not cowering in fear of the terrorists.
He said Christians in Egypt know that they will continue to face persecution and bloody attacks from Islamist extremists. "We are in a spiritual warfare against the kingdom of darkness," he said.
But there is a silver lining.
"After each attack, we've had the opportunity to speak out in the media and to testify about the gospel message of love and forgiveness in the face of evil," he said.
He said God is using the satanic terrorist attacks "as the greatest gospel platform in Egypt's history."
He said "millions and millions of Muslims" could only wonder how Christians could still respond with grace and forgiveness to the people who mercilessly killed their loved ones. "This kind of forgiveness is jaw-dropping to the Muslim community," he said.
During the Ramadan massacre of Christians in Minya, the extremists first raked their bus with gunfire. They then boarded the bus, asking those who survived the initial salvo of gunfire to "either recite the Islamic shahada creed, live as practicing Muslims, or be killed," one of the survivors said, as reported by The Washington Post.
Instead of complying with the extremists' demands, the Christian passengers began to pray, further angering the gunmen who then opened fire on them.
"We told them that we are Christians and we will die Christians," said Nadia Shokry, 54, who was shot three times but survived to serve as witness to the Christians' martyrdom.
She said they simply refused to give up their Christian faith even if it meant death.
After the carnage, she said the survivors grieved but bore no ill will on their attackers.
"We forgive them," Shokry told the Washington Post. "I pray God touches their hearts and changes them so that they see the right path."