Hillary Clinton Chokes Up, Bangs Fist on Table During Benghazi Testimony (VIDEO)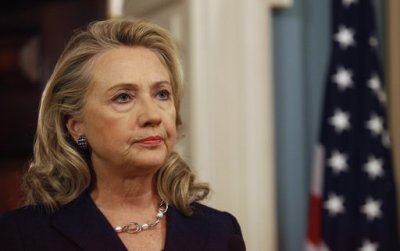 Hillary Clinton was seen choking up and being visibly upset at a hearing on Wednesday into the Sept. 11, 2012, terrorist attack in Benghazi, Libya.
Clinton lashed out at fierce criticism from Republicans over how the government handled the situation before and after the incident.
The U.S. Secretary of State was extremely emotional as she delivered her long-awaited testimony, and pounded the table with her hand a number of times as she spoke. She vowed to do everything in her power to prevent any similar incidents taking place in the future.
At one point Republican Senator Ron Johnson scolded the government for misleading the nation about what had gone on in Libya during the incident. However, Clinton refused to back down and issued a strong response, saying: "With all due respect, the fact is we had four dead Americans. Was it because of a protest? Or was it because of guys out for a walk one night who decided they'd go kill some Americans? What difference, at this point, does it make. It is our job to figure out what happened and do everything we can to prevent it from ever happening again, Senator."
Some have accused the government of refusing or ignoring requests for greater security in Benghazi prior to the incident taking place. However, Clinton denied ever seeing or rejecting such requests: "I didn't see those requests."
However, Republican Senator Rand Paul scolded Clinton insisting that the fact Clinton had not been more personally involved had "cost lives."
He said, "Had I been president at the time and I found that you did not read the cables from Benghazi, you did not read the cables from Ambassador Stevens, I would have relieved you of your post. I think it's inexcusable."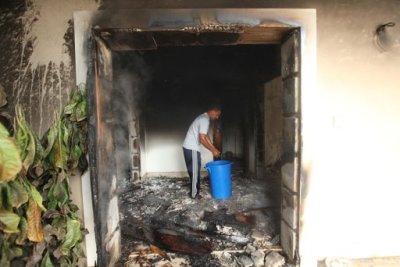 Clinton acknowledged that responsibility for the tragedy rested with her.
Senator John McCain also described Clinton's answers as "not satisfactory" and rebuked the Obama Administration for its evolving explanation about who carried out the attack. He charged, "You ought to have your facts straight."
Earlier the Secretary of State had insisted how personal the whole incident was to her: "For me, this is not just a matter of policy—it's personal," she told the Senate Foreign Relations Committee.
However, she also appeared to confirm that those behind the attacks had not yet been captured, saying: "We continue to hunt the terrorists responsible for the attacks in Benghazi and are determined to bring them to justice."
Here is a video clip of Hillary Clinton's testimony:
Clinton Tears up at Benghazi Hearing