Hillary Clinton's Pastor Says Plagiarism Done in His New Book Was Unintentional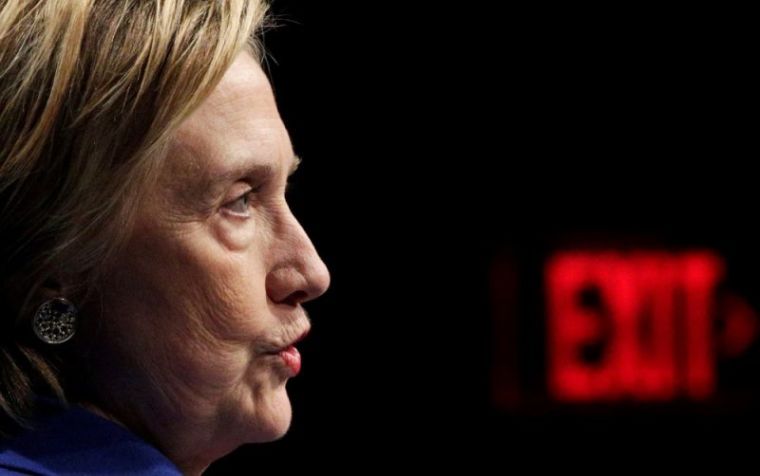 A book from Hillary Clinton's longtime pastor elicited controversy after a new report revealed that passages of the compilation plagiarized portions of a blog post written by another minister last year. The author expressed surprise by the duplication of words but said was inadvertently done.
"Strong for a Moment Like This: the Daily Devotions of Hillary Rodham Clinton" is based on the prayer emails sent by Rev. Bill Shillady to Clinton during the presidential campaign from April 2015 through December of last year. Clinton appears on the book cover and wrote the foreword praising the pastor.
Shillady and Clinton have formed a spiritual bond after meeting in New York in 2002. The United Methodist minister co-officiated at Chelsea Clinton's wedding in 2010, presided over the memorial service of Clinton's mother and also blessed her grandchildren.
The passages in question are found in the devotion entitled "Sunday is Coming" which Shillady emailed to Clinton on Nov. 9, the day after she lost the presidential election. But it was learned recently that the message borrowed heavily from a blog written by Rev. Matthew Deuel posted on March 2016.
Shillady said he was stunned by the similarity between Deuel's blog sermon and his own devotional. He explained that he was determined to provide comfort in preparing his message to Clinton and searched for passages that offered perspective to the theme "It's Friday But Sunday is Coming."
Shillady conceded that portions of his devotional incorporated the exact words of Deuel, a pastor at Mission Point Community Church in Warsaw, Indiana. He also apologized for the incident. Publisher Abingdon Press pointed out that the book devoted 11 pages to credit more than 200 sources.
For his part, the pastor whose words Shillady used expressed disinterest on making a fuss. "The last thing the world needs right now is two pastors having a public dispute over a blog," Deuel said. "If my blog then, in turn, inspired Rev. Shillady and it was used to encourage Hillary Clinton, then praise God for that!" he added.