Hindu Leader Embraces Jesus After He Heals Him of Mysterious Illness That Kept Him Bedridden for Years
Hindu Leader Embraces Jesus After He Heals Him of Mysterious Illness That Kept Him Bedridden for Years
A local Christian leader in Indonesia discovered for himself that "black magic" was nothing compared to the immense miraculous power of Jesus Christ.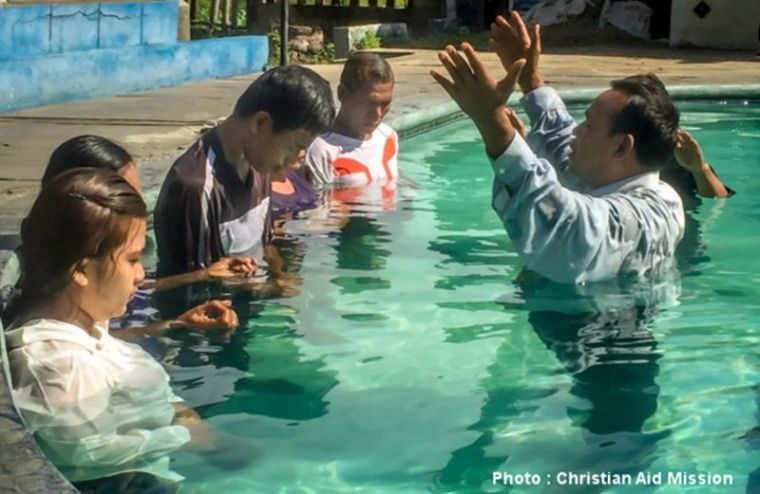 The unnamed director of an indigenous Christian ministry shared with Christian Aid Mission how Jesus healed a prominent Hindu leader in southern Indonesia who had been bedridden for two years due to an affliction he blamed on black magic.
The ministry director said after a friend introduced him to the Hindu temple leader, he prayed with him for two months—but nothing happened.
At that time the Hindu leader was also consulting with a local shaman, a Hindu spiritual healer. When the shaman suddenly stopped visiting, the Hindu leader's wife went to the ministry director to ask for his help and he obliged.
"I came to visit again, and I just asked him to invite Jesus the Doctor, saying He is God who can make you healed," he told Christian Aid Mission. "I said, 'I'll pray for you, but you must believe that He is God and will make you well.'"
The next day, the ministry director went back to the temple leader's home and—to his surprise—found the Hindu leader out of bed and well enough to be mixing cement to build a wall.
"When I came, he said, 'Hello Mr. Church,' because he doesn't know my name," the director said. The Hindu leader requested for more prayers and wanted to know more about Jesus.
One week later, the director baptized the Hindu leader after he accepted Jesus as his personal Savior.
The former Hindu remains an influential leader in his community, and he has been sharing with the villagers how Jesus was able to restore his health, thus making more people receptive of the gospel.
The indigenous Christian ministry has been spreading the gospel throughout the vast Indonesian archipelago with outreaches in Central Sulawesi, Bali, and other islands. Last year it saw 54 people turn to Christ, including 13 who were baptized.
The ministry also trains evangelists and pastors.
Two years ago, a report came out that two million Muslims are converting to Christianity in Indonesia every year. Steve Strang, the founding editor and publisher of Charisma News, wrote that at the rate Indonesian Muslims are converting to Christianity—"one new convert every 15 seconds"—Indonesia, the most populous Muslim nation in the world, "will be mostly Christian by 2035."
According to Christian Aid Mission, only 10 percent of the Indonesian population are Christian. Hindus comprise even much less—only 1.7 percent. The great majority—87.2 percent—are Muslim.
Open Doors USA notes that radical Islamic groups continue to pose serious challenges in Indonesia, which ranks 46th on its World Watch List of top 50 countries where believers face the most persecution.