Houston Texans vs Green Bay Packers live stream (CBS TV schedule): Watch NFL football online (Week 13 preview)
Houston Texans vs Green Bay Packers live stream (CBS TV schedule): Watch NFL football online (Week 13 preview)
The Houston Texans and the Green Bay Packers are scheduled to face off on Sunday in a big game for Week 13 of the NFL 2016 season that is packed with Playoff implications for both teams. The Texans are top of the AFC South, and the Packers are third in the NFC North, but there is little separating these two teams, and this should be an intriguing encounter that could go a long way to determining the postseason fate of both Houston and Green Bay.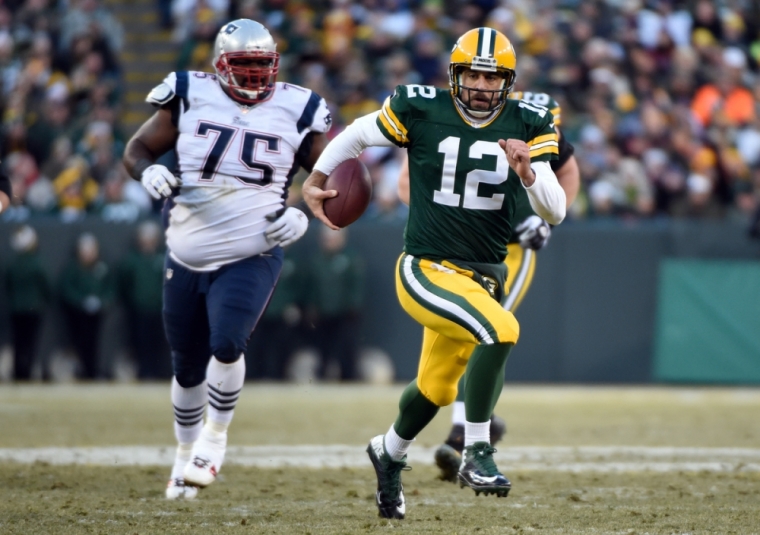 Today's big game takes place from Lambeau Field in Green Bay with a scheduled start time of 1 p.m. ET. The game can be watched on TV on the CBS network or online through live stream (details below).
The Texans may be top of the AFC South division with a 6-5 record, but they have little room for any mistakes, as they have the 6-6 Tennessee Titans just behind them, and the 5-6 Indianapolis Colts making a late season push to get into the postseason reckonings.
Meanwhile, the Packers are lagging in third place in the NFC North but if they win today, they would join the Texans on 6-6. The Detroit Lions are out top of the NFC North division with a 7-4 record, and the Minnesota Vikings have dropped a long way since their excellent start to the season to enter the weekend on 6-6.
The Packers will feel like they are getting back on track following last week's 14 point victory over the Philadelphia Eagles, and they will hope their resurgence can continue through to the end of the regular season and into the postseason. They are lagging behind at the moment and so know there is little room for anything less than winning the season out from here.
The Texans meanwhile come into today's game following two straight losses, and they will be desperate to avoid a third today.
But they will be up against it, as the Packers are returning to Lambeau Field for their first home game in nearly a month, and that could give them an added boost to help them to another win today.
The last time these two teams met was way back in 2012, and that 42-24 result in Green Bay's favor is unlikely to hold any sway over proceedings today.
The Texans will need to be at their best to contain the Packers today, as Green Bay have scored 23 or more points in eight of their last nine games. They have the second most 23-plus point games in the league this season, trailing behind only the Dallas Cowboys in that respect.
Today's big game between the Houston Texans and Green Bay Packers has a scheduled start time of 1 p.m. ET and can be watched on TV on the CBS network or online through live stream by clicking here.