Jennifer Lawrence Tries to Curse Out Donald Trump at a Concert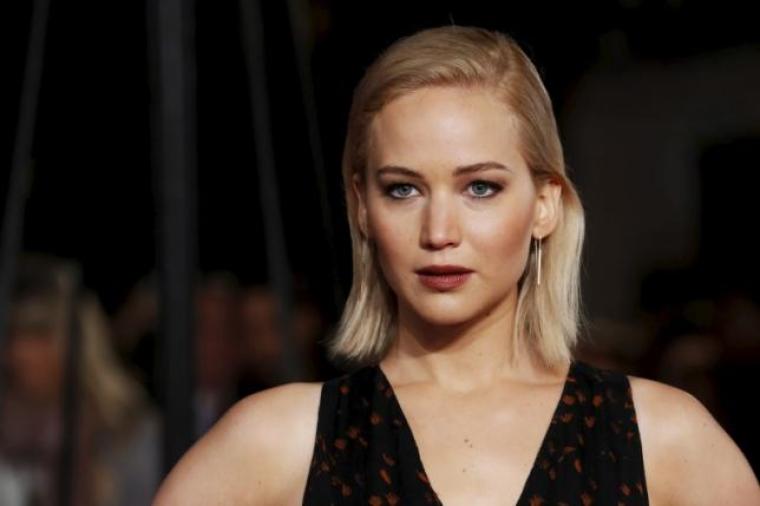 It sounds like Academy Award winner Jennifer Lawrence won't be voting for Republican presidential candidate Donald Trump.
In an appearance on the BBC's "The Graham Norton Show" on Friday, May 13, with Johnny Depp, James McAvoy, and Jack Whitehall, the 25-year-old "X-Men: Apocalypse" star had some strong words for the presumptive nominee of the Republican Party for president.
When host Graham Norton asked Lawrence if she had ever met Trump, Lawrence said that she had not but that she did come close once, at a concert in which she had been "adamant" on finding the current frontrunner for the GOP nomination and making a video of herself cursing him out and making an obscene gesture. According to Lawrence, she thinks Trump knew that she was looking for him.
The actress recounted the incident to Norton, saying: "I was at a concert that I heard he was attending. So I had my full security, I was like, 'Find Donald Trump.'"
"I was adamant on finding him and making a video of me going, 'Hey, Trump. F— you!'" the actress said, flashing her middle finger.
"I wouldn't rest until he was found," she said. "I think he knew I was looking for him."
The topic of Trump came up after Depp gave a Trump impersonation, much to the delight of the show's audience. Depp had played the New York City mogul/U.S. presidential candidate in a recent video, "#FODTrumpMovie," for the comedy website Funny or Die.
Lawrence had previously spoken out about her dislike for Trump in an interview with Entertainment Weekly. "If Donald Trump becomes president, that will be the end of the world," the "Hunger Games" star said. "I genuinely believe that reality television has reached the ultimate place where now even things like this might just be for entertainment."