Jeremy Lin Recalls Jobless Mom's Sacrifice, Pre-NBA Struggles: Brooklyn Nets PG Reveals He Didn't Have Enough Money for Food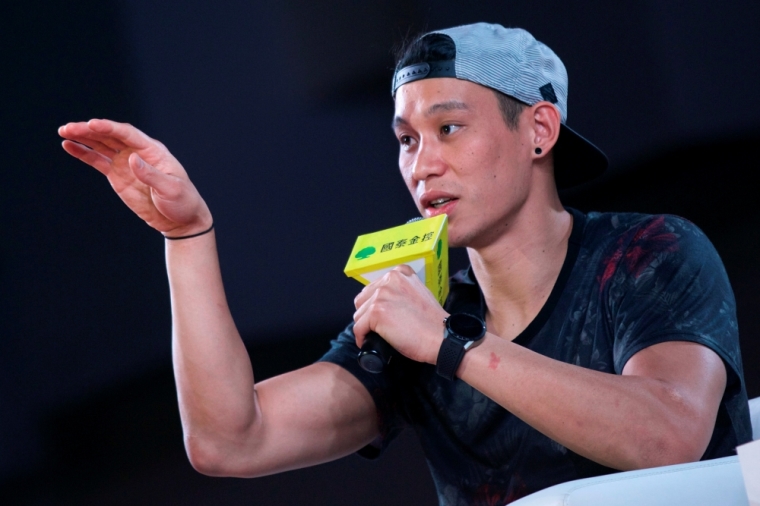 Jeremy Lin is among the established NBA players who went through a lot of struggles before carving a name in the league. The Brooklyn Nets point guard recently took a break from his preparations for the 2016-17 NBA season and joined the New Yorker Festival to talk about his humble beginnings.
Lin's Life Before NBA

Per NextShark, Lin shared at the event's Q&A session that he was a graduating student in Harvard when his parents, Lin Gie-Ming and Shirley Lin, got laid off from their jobs. As a student who aspired to make it in the NBA draft, he recalled that he did not even have enough money to buy food.

Lin narrated that he would eat a $5-footlong at Subway every day to save money. The 28-year-old point guard added he would often choose to not to eat that much because he was trying to save his parents' money.
His Mom's Sacrifice for His NBA Dream

Lin narrated he told his mother that he wanted to try playing in the NBA after graduating from Harvard. His mother, who was jobless at time, immediately showed support to his dreams and even committed to finance his training for two years.
"She was like 'I don't want you to be half full, you're training. I want you to be full,'" Lin recalled his mother's words. He stressed his mother agreed to his condition that he would be on his own if things will not work after two years.
Lin shared that he initially did not have an idea where his mother got the money to support his preparations for the NBA draft. Later on, he found out that his mom took money out of her 401K, something not many Asian immigrant parents would do.
The Harvard graduate emphasized he made it in the league because of the support and love from his family. He said that he was able to pursue his NBA dream and achieve something unconventional because of them.
Lin's NBA Journey Continues

Lin failed to make it in the 2010 NBA draft and was only offered with an invitation to play in the Summer League. After some struggles, he turned a household name in 2012 after igniting the Linsanity euphoria with the New York Knicks.
After he left the Knicks in 2012, the Ivy League player struggled again to find a fitting role as he transferred from one team to another. Last season, he had a nice bounce-back year with the Charlotte Hornets, averaging 11.7 points, 3.2 rebounds and 3.0 assists per game as backup point guard. He inked a three-year $38-million contract with the Nets last summer.