Jeremy Lin to Become an All-Star? Shooting Coach Doc Scheppler Believes Brooklyn Nets PG Can Put Up Lofty Numbers in the 2016-17 NBA Season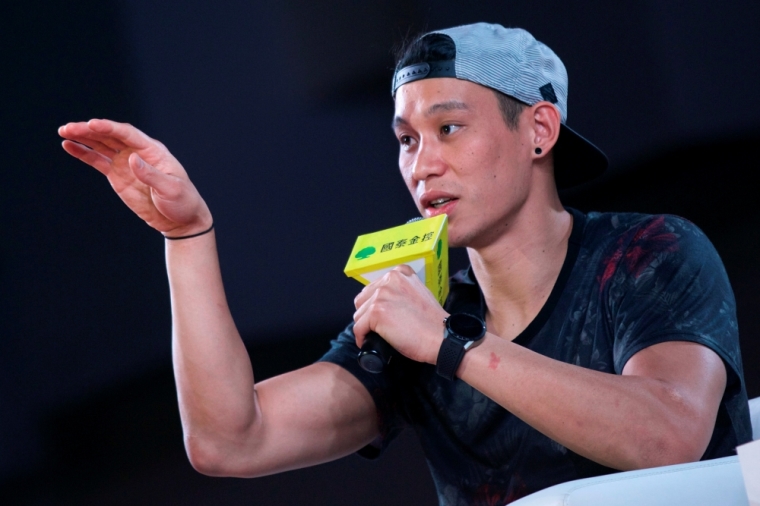 The 2016-17 NBA season could be another turning point for Jeremy Lin's basketball career. Shooting coach Doc Scheppler believes that the Brooklyn Nets point guard is capable of putting up lofty numbers and elevating into the All-Star status.
An All-Star Player in the Making

Scheppler, Lin's shooting coach since 2011, told Nathan Gottlieb of Brook-Lin.com that he anticipates his protégé to average 18 points per game in the 2016-17 NBA season. He added he can also see the Brooklyn Nets starting point guard averaging 7.6 assists and shooting 84 percent from the free throw line, 48 percent from the field and 40 percent from the three-point range.
Scheppler confidently said that Lin has a big chance of becoming an NBA All-Star player in the upcoming season. He explained that aside from Lin's starting role and improved skills, becoming an All-Star is possible because of the Asian-American player's global popularity.
Improved Numbers

Scheppler believed that Lin's starting role will help his shooting percentage in the 2016-17 NBA season. "The fact that he's a starter and is always warmed up will help his percentage by itself," he explained.
The shooting coach revealed that Lin's off-season training focused on reinforcing the tweaks they made last summer. He stressed that they re-calibrated the timing of the NBA star's release and helped him make it faster. He also added that they trained Lin how to shoot the ball from his eyebrows and worked on increasing his shooting efficiency without using much energy.
Defensive Concerns

Scheppler also addressed concerns about Lin's reputation as a poor defender. He agreed that the NBA star did not get credit for his improvements throughout the years. He added that at the end of the day, a good defense is not a player's sole role. He said that it has to be team defense where everyone works together.
It can be recalled that Brian Lewis of New York Post reported that the New York Knicks did not acquire Lin during the free agency period because of defensive concerns. Lin responded to the issue by admitting that he was a poor defender during the early stage of his career. However, he added that he already improved throughout the years.
While the Knicks think that Lin is not a solid defender, Charlotte Hornets head coach Steve Clifford recently lauded Lin's versatility on the defensive end. He shared to Charlotte Observer that the team will miss Lin's defensive ability against point guards and shooting guards.
Lin also took the 20th spot of ESPN's Defensive Real Plus/Minus rankings for NBA point guards. The 28-year-old Harvard graduate ranked higher than Derrick Rose (Knicks), Kemba Walker (Charlotte Hornets) and other established point guards.