Katy Perry, Russell Brand Set for Crunch Talks in UK
Katy Perry will reportedly fly to the U.K. to hold showdown talks with Russell Brand.
Over the past few weeks various reports have described her as "crushed" that she was splitting with husband Russell Brand after only 14 months of marriage.
A source told Grazia magazine: "Katy was absolutely crushed by Russell's decision. She's furious after everything he's done, but still insists there must be a way to reconcile and try to work things out.
"She told Russell that if he'd agreed to marriage counselling, they wouldn't be in this mess and tried to persuade him to fly back to the States and meet her.
"She's now considering jetting to the UK as she's desperate to see him and talk to him. She said she can't stand that everything has been done over the phone and says she needs to see him before she can truly accept it's over."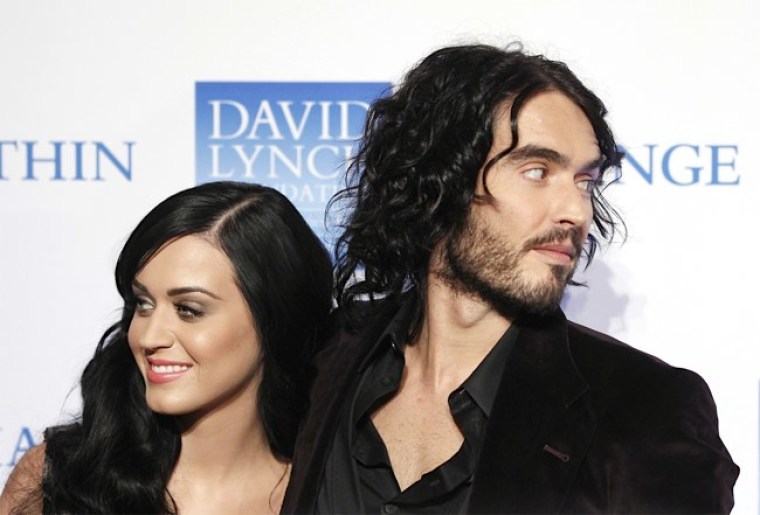 Some reports have said that Perry was shocked that Brand filed for divorce, whereas others have suggested that Perry asked Brand to file the divorce because if she did it, it would upset her devout Christian parents, who are both pastors.
Another insider has told LOOK magazine: "Katy and Russell were both clearly sick of fighting, so they agreed to spend the whole festive period apart to figure out what they really wanted.
"So Russell went back to the U.K. and Katy flew 7,000 miles in the opposite direction to Hawaii with friends.
"The next thing Katy knows, Russell's filed for divorce. I think she was still trying to figure out what was going on."