Kim Kardashian Net Worth 2016: Robbed Reality TV Star is Richer Than Her Husband Kanye West; Salary, Business Empire and Endorsements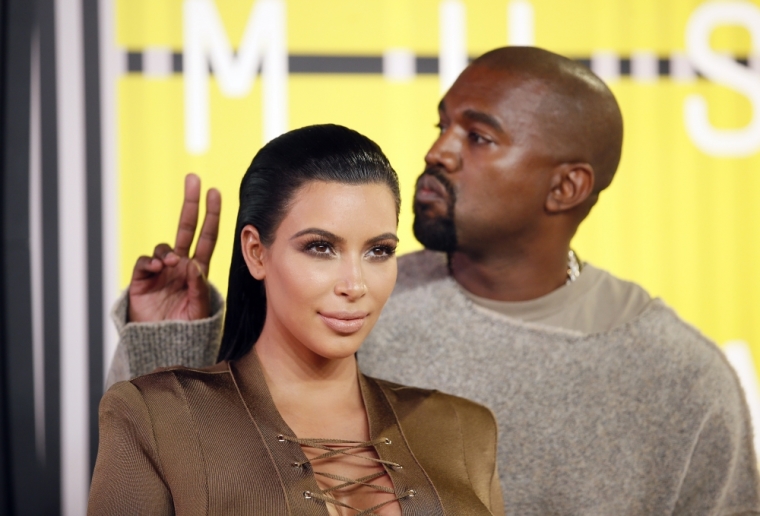 "Keeping Up with the Kardashians" star Kim Kardashian gained a lot of media attention after news broke that she was robbed at gunpoint in her posh Paris apartment on Sunday. The reality television personality turned businesswoman reportedly lost $11 million in jewelry.
The lucrative robbery drew various social media reactions. While some internet users were relieved that Kardashian was unharmed after the unfortunate experience, others accused her of staging a fake robbery. Per Fox News, at least one detective believes the theft was fabricated for Kardashian to get insurance money and generate publicity for the October 23 premiere of her show.
The moot robbery also ignited interest on the star's fortune. How rich is the most famous Kardashian scion?
Kim Kardashian's 2016 Net Worth

Recent estimates showed that Kardashian is richer that her famous husband, Kanye West. The mother of two took the 42nd spot of Forbes' 2016 list of The World's Highest-Paid Celebrities, with an estimated net worth of $51 million. West failed to make it in the list.
According to the business magazine, Kardashian generated her $51-million fortune from shows' salaries and mobile gaming. Some 40 percent of her paycheck came from her mobile game "Kim Kardashian: Hollywood," which earned $71.8 million in 2015 alone. She also made a fortune out of her Instagram endorsements, as well as, on her $1.99 Kimoji app and $2.99 subscription-based personal app.
Latest Estimate on Kim Kardashian's Net Worth
Tom Gerencer of Money Nation has a bigger estimate on Kardashian's net worth. He said that the fortune of reality TV's most-followed woman is worth $149 million as of October 2016. Her net worth is 2.5 times bigger than West's income, who has $62 million. The couple's combined net worth is pegged at $211 million.
According to Gerencer, the bulk of Kardashian's wealth came from her commercialized popularity, lawsuits, marriages and divorces. She earned an estimated $39 million from TV appearances, $117 million from fragrances, and $146 million from merchandising and endorsements.
Kardashian rose to fame after her 2003 sex tape with former boyfriend Ray J illegally leaked in 2007. From a $4.4-million net worth in 2006, her fortune climbed to $142.6 million last year.
The Richest in the Kardashian-Jenner Clan
Kim K is not only the most popular member of the Kardashian-Jenner clan; she is also the richest. Per Money Nation, the famous reality television family that capitalized their fame has an estimated consolidated net worth of $339.4 million.
Kardashian matriarch and manager Kris Jenner has a projected net income of $20 million this year. Kim K's elder sister Kourtney Kardashian made $20.4 million, while her younger sister Khloe Kardashian earned $23.6 million. Moreover, their only brother Rob Kardashian has an estimated wealth of $1.2 million.
Kim K's half-sister Kendall Jenner is the second richest member of the family, with a net worth of $31 million from modeling salary and endorsement deals. On the other hand, Kylie Jenner, the youngest among the siblings, has a fortune worth $9.9 million.