Leading Private School in U.K. Plans to Allow Boys to Wear Skirts
Leading Private School in U.K. Plans to Allow Boys to Wear Skirts
A leading private school in the U.K. is facing pressure from some of its students who want to scrap "old fashioned" ideas of male and female.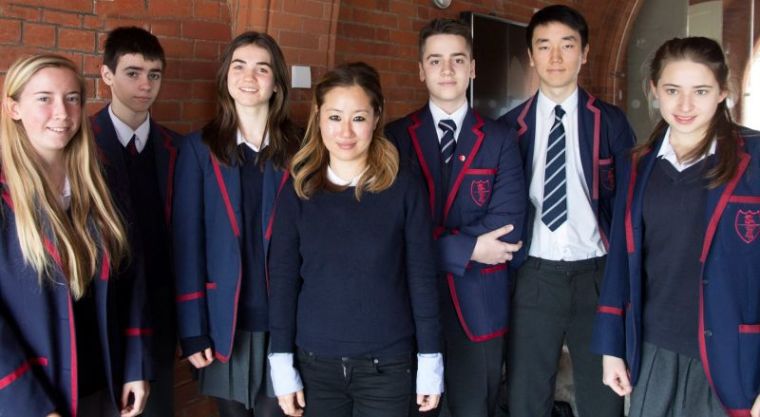 As a result of the persistent demands of these students, Highgate School in North London is now discussing plans to introduce a gender-neutral uniform policy, which would allow boys who identify as girls to wear skirts, The Christian Institute reported.
The school already allows girls who identify themselves as boys to wear trousers and to be known by boys' names if they choose.
The pressure for changes in school gender policies comes from student-led equality groups that also seek gender-neutral toilets aside from changes in the school's uniform policy.
These groups are also pushing for teachers to use gender-neutral pronouns such as "they", for all sports to be open to all students and for a ban on words and phrases such as "ladylike" and "man up," according to The Sunday Times.
For the meantime, the school is concentrating on the issue of whether or not to allow more changes to its uniform policy.
Headmaster Adam Pettitt said the school is consulting students and their parents regarding the issue.
He argues that if allowing boys to wear skirts makes them "feel happier and more secure in who they are, it must be a good thing."
However, a number of teachers and students are opposed to the idea.
Alan Smithers, Professor of Education at Buckingham University, said: "Schools need to help young people become comfortable with their identities, not reinforce their anxieties with measures such as gender-neutral uniforms."
Former students have also written to Highgate to oppose the changes, saying the school is "promoting the wrong ideas."
Tim Sandler, a former student, said: "I think there are much bigger issues to be tackled and focussed on, however, like bullying and mental health."
Critics also warned that introducing gender-neutral school policies risked encouraging "copycat" behavior among children, fuelled by social media, The Sunday Times reported.
Other schools in the U.K. are already allowing boys to wear skirts and girls to wear trousers.
In June 2016, The Telegraph reported that 80 state schools have made changes to their school uniform policies, dropping references to girls and boys in their dress codes and saying that pupils as young as five can dress in the uniform in which they feel most comfortable.
The change is part of a government-funded campaign for schools to be more sensitive to "trans" children who are questioning their gender identity.