Blue Bell Creameries Voluntarily Recalls Ice Cream Products in South Over Listeria Concerns [DETAILS]
Blue Bell Recalls Ice Cream Products for Possible Listeria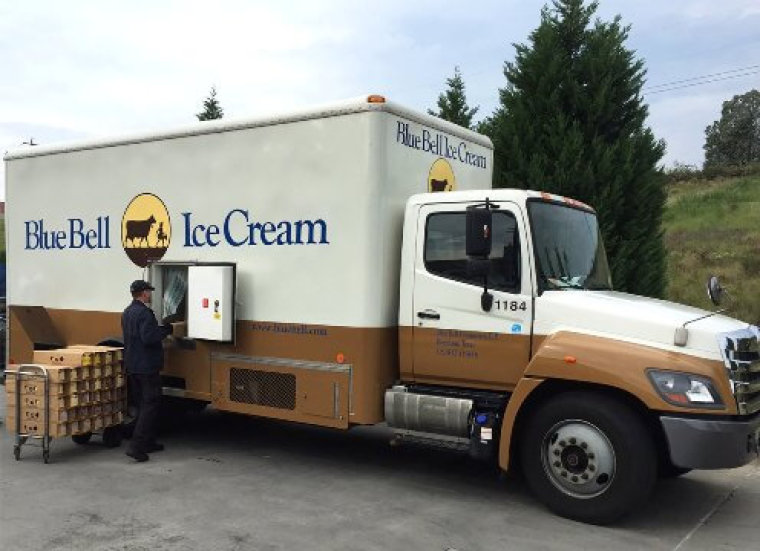 Blue Bell Creameries is voluntarily recalling some of their ice cream products for possible Listeria contamination.
The company announced that the chocolate chip cookie dough in some of their ice creams might contain the Listeria bacteria. The cookie dough was apparently sourced from another supplier called Aspen Hills Inc.
Possible Listeria Contamination in Blue Bell Ice Cream
In a Facebook post, Blue Bell wrote that they are voluntarily recalling their ice cream products that contain chocolate cookie dough to prevent any possible Listeria infection among consumers. They got the ingredient from Aspen Hills, Inc., which had also voluntary recalled the chocolate chip cookie dough they have supplied to the company.
The Blue Bell ice cream products that have the possibly contaminated cookie dough have been distributed in Florida, Georgia, Kentucky, Alabama, Mississippi, South Carolina, North Carolina, Virginia and Tennessee.
List of Recalled Blue Bell Ice Cream Products
Blue Bell has issued the full list of products affected by the recall on their website. The products can be discerned by their code dates that are printed at the bottom of the ice cream carton. So far, there have been no reported illnesses brought about by Listeria infection as of today, according to Blue Bell.
The following Blue Bell products that have been affected by the recall include Chocolate Chip Cookie Dough Half Gallons with code date 082618226 and Chocolate Cookie Dough pints with code dates 081518242 and 082418242. It also includes the Cookie Two Step half gallons with codes 080418222 and 081818224.
Listeria Infection Definition, Causes, Symptoms Treatment
Listeria is a bacteria that causes Listeriosis, a condition that causes food poisoning. Listeriosis is a disease that can be dangerous for pregnant women, people with compromised immune systems, newborn babies and older adults, according to the Centers for Disease Control and Prevention (CDC).
Listeriosis can be acquired by eating foods that are contaminated with listeria. It can be found commonly in raw milk and cheeses, uncooked vegetables and meat, deli meats and smoked seafood. Symptoms of listeria infection include muscle aches, fever, and sometimes, diarrhea. However, this varies on the condition of the infected person. Pregnant women with listeriosis are at risk of miscarriage, premature delivery or stillbirth. Other people at risk who are not pregnant may experience convulsions in their fever, stiff neck, headache and more.
Listeriosis can typically be cured with antiobiotics. In the case of people who are at higher risk, they are recommended to seek care from medical health professionals.