Michael Clarke Duncan Heart Attack: Actor Recovering Well, Has 'Very Strong Heartbeat'
Michael Clarke Duncan is said to be recovering well following his heart attack last week, and doctors have described that he now has a "very strong heartbeat."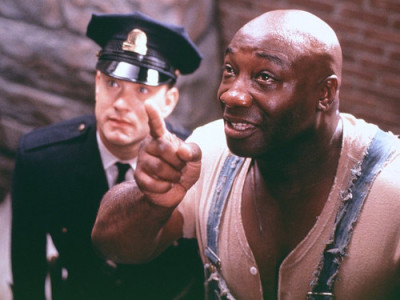 The "Green Mile" actor suffered full cardiac arrest on Friday morning last week, but was likely saved due to the quick thinking of his girlfriend Omarosa. She thought quickly in the emergency situation and performed CPR which helped to re-start his heart.
Duncan, who is well known for his huge stature, was taken to hospital and immediately put on a respirator, which he has been on ever since. The 325 pound actor though is said to be "fighting like a mutha" and "breathing above the respirator," according to a TMZ report.
The celeb gossip website has reported that tests were performed on Duncan on Monday, with the results coming back very positive. Doctors are now optimistic Duncan can make a full recovery and is currently well on the mend.
However, the 54 year old Hollywood star, has been sedated ever since paramedics reached him following the heart attack, and doctors are still not sure what his condition will be like when he comes out of the sedative. In such cases, even paralysis is possible, although tests so far indicate that Duncan is not thought to have a high risk of suffering that.
At present doctors have no immediate plans to take Duncan off of the respirator and are happy for him to continue his recovery and grow stronger. They do not want to do anything that would put more strain on his system right now.
Duncan once worked as a Hollywood bodyguard for celebrities such as Will Smith and the Notorious B.I.G, before finally rising to prominence himself in 1999 for his breakout role as John Coffey in "The Green Mile."
He has gone on to be nominated for an Academy Award and has starred in numerous films including "Planet of the Apes," "The Scorpion King," and "Daredevil."
Michael Clarke Duncan In Intensive Care After Heart Attack