Muslim Man Thought Christians Would Kill Him But Gets Help Instead, Leading To His Conversion
Muslim Man Thought Christians Would Kill Him But Gets Help Instead, Leading To His Conversion
Before he came to know the truth, Mahmoud thought that all Christians were "liars" who wanted to kill Muslims as this was what his elders told him.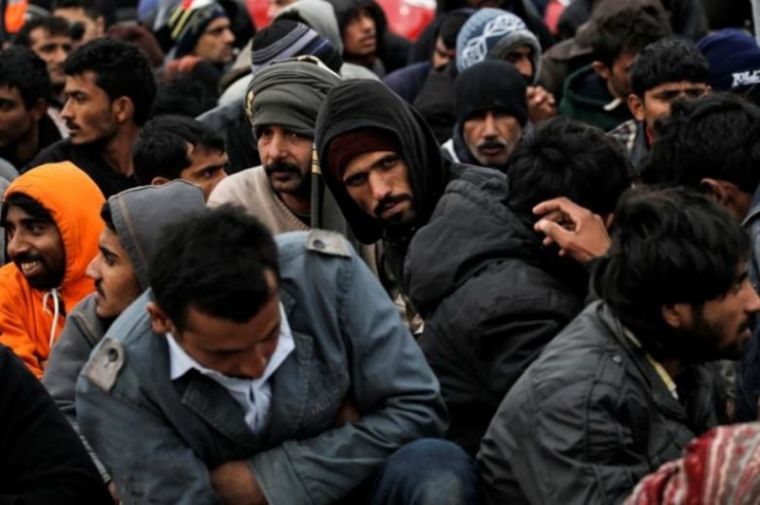 The Iraqi man thus grew up wary and distrustful of Christians—until the day came when he found himself being rescued by Christians when the boat he and other refugees were traveling in sank off the coast of Greece, Christian Aid Mission (CAM) reported.
Mahmoud was forced to flee Iraq after the Islamic State (ISIS) occupied their land and tortured him when he refused to support the terrorist group.
After escaping from ISIS, Mahmoud joined other Iraqis seeking to begin new lives on foreign shores.
But his optimism turned into a nightmare when the boat he and the other asylum seekers were riding in sank off. His fears were not diminished even when he saw Greek rescuers coming to save them. In fact, Mahmoud later confessed that he was filled with dread, believing that the approaching Christian workers would kill him and the others Muslims they were supposedly rescuing.
"I saw them coming, and I was in tears, trembling from my fear," he recently told the director of a Christian ministry led by a husband-and-wife team based in Greece. "I knew they would kill me because I am a Muslim, as this is what I had been told."
The Greek rescuers pulled him and the other boat passengers from the water, took them to shore, and gave them dry clothes and food.
The Christian ministry director later met Mahmoud and told him about Jesus. When he first came to know about Jesus, Mahmoud was instantly captivated, and he soon found himself eagerly wanting to learn more about Him.
He then realized that his Muslim elders had lied to him about Christians and their God.
After the ministry director told him more about Jesus, he asked Mahmoud if he wanted to accept Christ as his Lord and Savior.
Mahmoud kept still for a few minutes, praying. He then told members of the ministry, "I have never felt this peace in my life." He then fully embraced Jesus.
Mahmoud is just one of the hundreds of thousands of refugees who have arrived in Greece from various trouble spots in the Middle East.
The local Christian ministry in Greece, whose members speak Arabic, are ministering to these people while at the same time providing them food and other essentials like blankets, sleeping bags, tents, diapers and hygiene items, CAM reported.
The female ministry director told CAM that after what they've gone through in their native land, the refugees are eager to hear the message of Christ's salvation.
"We have the ones that are literally fleeing from Islam and ISIS, and they say that if this is my religion, I don't want it anymore," she said.
The migrants are also full of gratitude to the Christian workers in Greece for receiving them, giving them food, and protecting them, making them more receptive to the message of the gospel.