Pakistani Christian Boy Accused of Facebook Blasphemy Again Denied Bail
Pakistani Christian Boy Accused of Facebook Blasphemy Again Denied Bail
Pakistan is once again under fire for its highly controversial blasphemy law.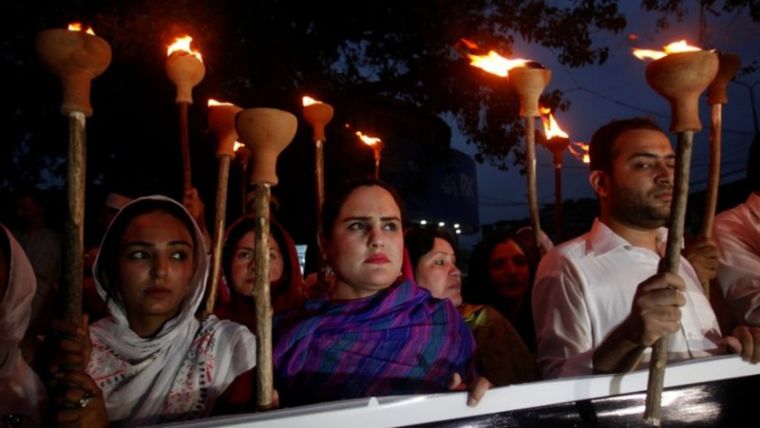 A judge has once again refused to grant bail to a 16-year-old Pakistani Christian boy accused of blasphemy, the World Watch Monitor (WWM) reported.
The boy, Nabeel Masih, has been languishing in jail since September last year after he was arrested on charges of blasphemy for "liking" and "sharing" a Facebook post which allegedly "defamed" and "disrespected" the Kaaba in Mecca – the building at the centre of Islam's most sacred mosque.
Masih was first refused bail in February this year when a local magistrate dismissed his lawyers' argument that as a child with no prior convictions, he should be released.
Last week, Districts and Sessions judge Naveeb Iqbal concurred with the decision, saying the boy committed a "heinous and odious act by defiling the religious feelings of Muslims and their holy place of worship."
Iqbal was the same judge who convicted the Christian woman Asia Bibi of blasphemy in 2010 after offering a cup of water to a fellow female worker. Instead of thanking her for the offer, the co-worker accused her of making the water "haram," or religiously forbidden for Muslims, when she touched it, according to Open Doors USA.
When Bibi was told to convert to Islam to become purified of her ritual impurity she refused, an act that was seen as an insult to Islam that led to her arrest on charges of blasphemy.
She remains on death row, with the courts still considering whether to follow through with her execution by hanging.
In the case of Masih, he was arrested after a complainant told the police that he saw a "defamed" and "disrespected" photo of the Kaaba on the boy's Facebook page. "Seeing that picture, our religious feelings were hurt," the complainant said.
Masih was promptly arrested and detained. His cousin, Imran, told World Watch Monitor that Masih had nothing against Muslims and meant no harm.
"It was only a mistake by him and he clearly stated that he did not intend to hurt" and actually meant "to condemn the post," said Imran, who added that Masih is illiterate and works as a laborer in a nearby ghee factory.
Pakistan is ranked number four on Open Doors USA World Watch list of the top 50 countries in the world that persecute Christians the most.