Philippine President-Elect Duterte To Offer Cabinet Seats to Rebels, Bring Back Death Penalty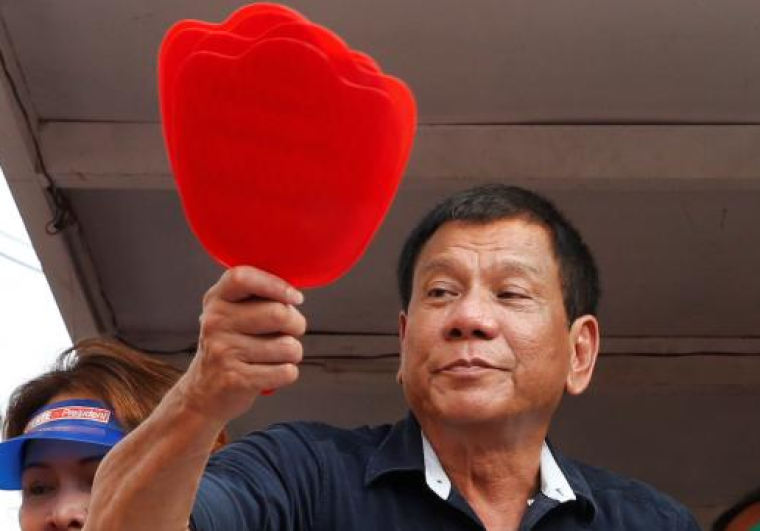 Presumptive Philippine president Rodrigo Duterte has said that he will offer Cabinet positions to the Communist Party of the Philippines, including to its exiled founder Jose Maria Sison. Duterte has also pledged that he will re-introduce the death penalty and that he will order military snipers to shoot and kill suspected criminals in a bid to reduce crime.
Duterte's announcement, geared at building the nation's confidence in his presidency, comes ahead of his swearing-in on June 30. His offer to the Communist rebels is part of his incoming administration's efforts to revive peace talks and end the decades-long guerrilla war that has killed tens of thousands of people across the Philippine islands.
Sison, who was incarcerated during the reign of the late dictator Ferdinand Marcos, was released from prison in 1986 by then-President Corazon Aquino. He has since resided in the Netherlands as a political refugee. Talks between the Communists and the government stalled during the term of the outgoing president Benigno Aquino, Corazon's son.
In a televised press conference from Davao City on Monday, May 16, Duterte announced that he plans on giving the Communist Party the departments of Social Welfare, Agrarian Reform, Labor and Environment.
"Those are the only departments that I can concede to them," Bloomberg quoted the president-elect as saying.
Duterte has also announced that he intends on bringing back the death penalty, which was abolished in 2006 by then-President Gloria Arroyo. The president-elect said that he prefers death by hanging as a firing squad would be a waste of bullets.
"What I will do is urge Congress to restore [the] death penalty by hanging," he said via Al Jazeera.
Duterte also talked about plans to create security forces that will carry out "shoot-to-kill" orders. The incoming president will also be rolling out law-and-order measures he has implemented in Davao Coty to the entire nation. These include a 2 a.m. curfew on drinking in bars and hotels, a ban on children walking the streets unaccompanied at night, and laws against smoking.
Duterte said that he expects citizens to start respecting the law.
"I expect you to obey the laws so there will be no chaos," he said. "I will hit hard on drugs and I promise them [criminals] hell."