Powerful Biblical Verses Stopped Depressed Teen From Slashing Her Wrist After an Abortion
Powerful Biblical Verses Stopped Depressed Teen From Slashing Her Wrist After an Abortion
Christa March was about to say goodbye to the world by slashing her wrist with a steak knife when she heard a powerful voice inside her head that instantly made her drop the knife.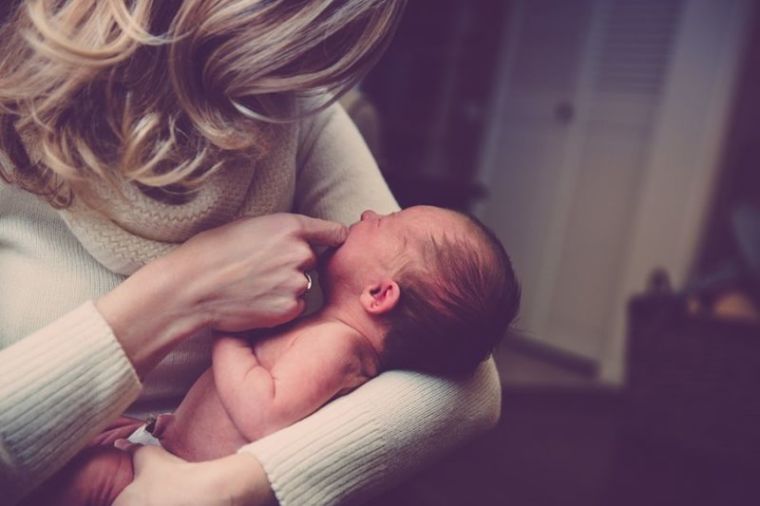 The voice spoke the words from Romans 8:38-39: "For I am convinced that neither death nor life, neither angels nor demons, neither the present nor the future, nor any powers, neither height nor depth, nor anything else in all creation, will be able to separate us from the love of God that is in Christ Jesus our Lord."
The 18-year-old immediately knew it was God telling her that what she was planning to do was dead wrong. She cried out: "Jesus ... I have nothing to give you! I've made a mess of my life. Forgive me for all that I have done that has caused you and others pain. I give you my messed up life. If you want it, you can have it and do whatever you want with it."
That marked the beginning of an incredible transformation in March's life, according to Faithwire.
Before reaching that turning point in her life, March felt hopeless and in utter misery after she aborted her first child, a decision that greatly strained her ties with her family, prompting her to run away as she fell into a "slippery slide of other bad behaviors."
That's when she thought of ending her misery once and for all, and that's also when God intervened not only to save her but to make her an instrument to be a force for good for other teen mothers like her.
Years later, March founded Teen Mother Choices International, an organization that seeks to "empower teen mothers to become independent, functioning members of society." It serves young mothers aged 13 to 23, using the volunteer and financial support of March's home church and surrounding churches.
The organization helps teen mothers by giving them mentors to help them make wise decisions. It also offers them weekly life skills workshops to help them with budgeting, parenting and other skills.
March said the programs the organization offers to teen mothers provide the churches that support them with "a wonderful opportunity to live out their faith and demonstrate the compassionate love of God."
Teen Mother Choices International has helped numerous young mothers since it began in 1989.
One of them says because of Teen Mother Choices, she was able to graduate, go on to college and fully support her family. "As a result, my children were not only taught success but they grew up witnessing it... Teen Mother Choices was there when NO ONE else was!" the unnamed woman says.