Ruby Graupera-Cassimiro Dies for 45 Minutes, Resurrection Shocks Doctors: 'Divine Providence,' Says Hospital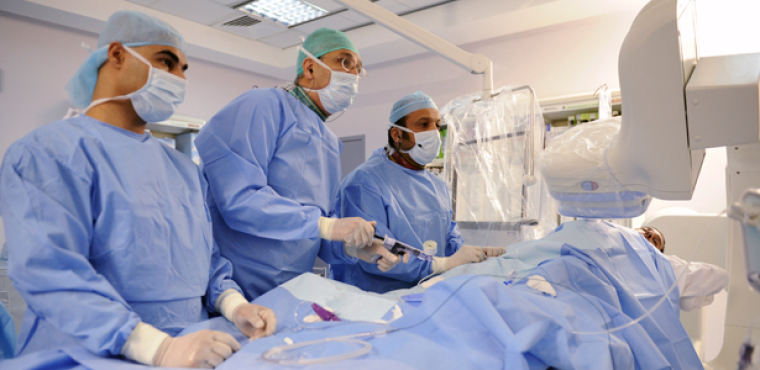 Ruby Graupera-Cassimiro managed to survive 45 full minutes without a pulse after a rare aminotic fluid embolism during the birth of her first child. Physicians in the Florida hospital are calling her return to life "divine providence," and miraculously, the 40-year-old woman is now perfectly health along with her newborn.
Ruby Graupera-Cassimiro had been in Boca Raton Regional Hospital for the birth of her baby girl Sept. 23 when the incident occurred. After she had the child, doctors say the leftover amniotic fluid went into the mother's bloodstream and heart, blocking both and preventing blood from flowing properly. The rare condition often results in death.
Hospital spokesman Thomas Chakurda said that a team of 12 medical staff attempted to revive the new mother with chest compressions and defribillators for three hours with no response. For 45 of those minutes near the end she lost her pulse, and physicians called in her family to tell them Graupera-Cassimiro would die.
However, right when they almost gave up, her pulse came back, causing a blip on the electrocardiogram.
"She essentially spontaneously resuscitated when we were about to call the time of death," Chakurda told the Associated Press.
Graupera-Cassimiro had to be kept in the hospital for care, but less than a month after her ordeal, she was able to go home perfectly healthy. Doctors have not been able to explain her miracle recovery or the fact that she was not left with any brain injuries.
It's "divine providence," Chakurda said. "Today she is the picture of health."
The new mother said that she had a dream in which her father appeared and told her it wasn't her time. She awoke in the Intensive Care Unit of the hospital and said she was happy to have a second chance.
"I don't know why I was given this opportunity," she told The Sun-Sentinel. "But I'm grateful for it."