Scientists Predict Humans Will Merge With Machines to Become Bionic Beings — a Million Years From Now
Scientists Predict Humans Will Merge With Machines to Become Bionic Beings — a Million Years From Now
If we fast-forwarded life on Earth to a million years from now, what would humans look like?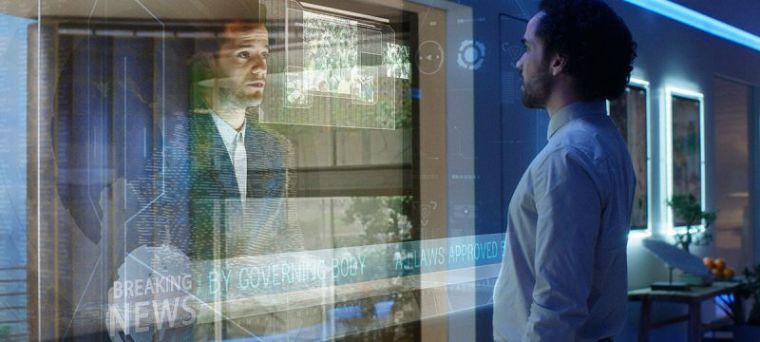 That's the grand question that the National Geographic digital cable channel attempts to answer in its new six-part documentary-drama series titled "Year Million."
Explaining the series, National Geographic says it is an attempt to "guide viewers through the very latest advances in technology, ideas and innovations that likely will power the evolution of our species," using the expert analyses of today's leading futurists, scientists, scholars and notable science fiction writers.
"Year Million" is a depiction of a very distant future "when mortality becomes a thing of the past; man merges with machine; intelligence is limitless; and the human species becomes interplanetary."
The series envisions a time when humans will be almost unrecognizable to people living today. This happens when humans and machines are merged to form bionic or hybrid beings, experts told Live Science.
Professor Brian Greene, a theoretical physicist at Columbia University in New York City, said in the year one million, "we'd require an intense education to even understand the parameters of life."
Greene, who is featured in the series, said he foresees humans turning into a "hybrid species" made from "biological and the synthetic" materials.
He said even now, the "distinction between biological beings and artificial beings is starting to blur."
Tim Pastore, president of National Geographic's Original Programming and Production department, told Scientific American that "Year Million" is an "odyssey of the unfathomable choices humans will face while questioning the kind of lives we'll live and the people we'll become."
In the premiere episode titled "Homo Sapien 2.0," which was aired on Friday, May 15, the series focused on the advances in neuroscience and engineering, "leading to a future where artificial intelligence will become indistinguishable from human intelligence."
Digital Journal tries to put the National Geographic series into perspective, noting that a million years is "a pretty long-way off, given how little time humans have existed on Earth."
Although Earth is some 4.5 billion years old, and the history of life on Earth began about 3.8 billion years ago, humans have only occupied the planet for only 0.04 percent of that time, it points out.
Universe Today further notes that while our ancestors have been around for about six million years, the modern form of humans only evolved about 200,000 years ago.