Seattle Seahawks vs San Francisco 49ers Live Stream Free: Watch NFL 2013 Football Online (Fox TV Schedule, Start Time)
The Seattle Seahawks will play the San Francisco 49ers on Sunday afternoon in a massive clash in Week 14 of the NFL 2013 regular season. This will be an all-NFC West affair with the Seahawks well on top at the summit of the division and the 49ers hoping to finish well to claim a Wild Card spot – although they will not have completely lost hope of catching the Seahawks for the division title. The game will start at 4.25 p.m. ET and can be watched online through free live stream (details below).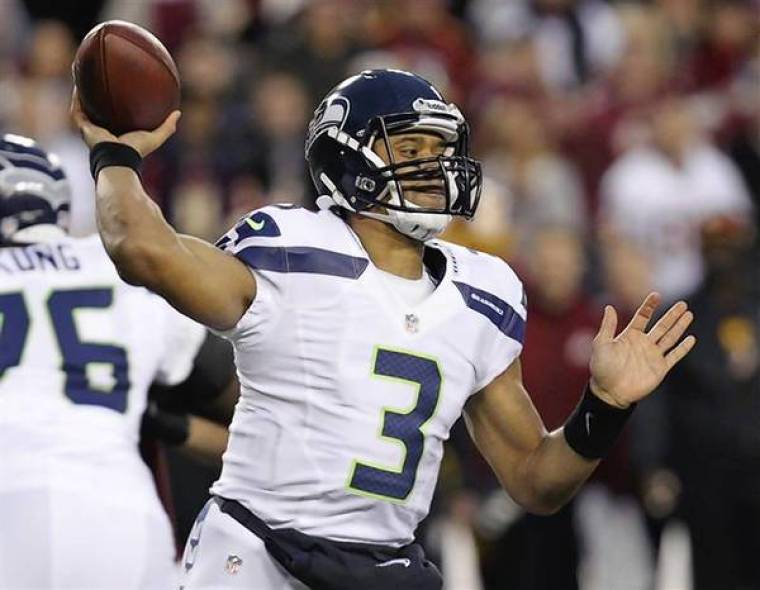 The Seahawks are certainly one of the best teams in the NFL this season, and in many eyes they are one of the favorites for the Super Bowl this year. They have lost just one game so far this season and are on 11-1 coming into this big clash.
They clearly sent a message out to the entire NFL last week when they faced off against the New Orleans Saints – both teams were ranked one and two in the NFC conference and it should have been a fiercely fought contest. However, the Seahawks trashed the Saints, almost completely shutting them out in a massive 34-7 victory.
Russell Wilson is 198 of 305 for 2,672 yards and 22 touchdowns. The Seahawks have dictated the pace of games to opposition teams throughout the season using the rush, where they are ranked 3rd in the NFL for total yards gained per game on the ground (146.2 yards). However, arguably the Seahawks are the number 1 rushing team in the league for the way they utilize their rush offense and grind down opposition sides.
The Seahawks are also ranked second in the league for total points scored per game, posting an average of 28.3 points per game – behind only Peyton Manning and the Denver Broncos.
Meanwhile, the 49ers come into this game with an 8-4 record, and still with work to do to confirm their spot in the postseason. They have gained some good wins in recent weeks, defeating the struggling Washington Redskins 27-6 and the St Louis Rams 23-13 last week.
The 49ers have also been a team reliant primarily on the rush, and they currently rank 7th in the league on the ground, posting 130.8 yards per game on rush.
Colin Kaepernick is 175 of 303 for 2,312 yards and 15 touchdowns.
Today's big game between the Seattle Seahawks and the San Francisco 49ers will start at 4.25 p.m. ET and can be watched on TV on the Fox network or online through free live stream by clicking here.
Seattle Seahawks vs San Francisco 49ers WEEK 14 NFL PREVIEW 12/8/13