SNL Season 42 News: 'Girl on the Train' Star Emily Blunt and Tom Hanks Joins 2016 Cast as Hosts, Bruno Mars and Lady Gaga as Musical Guests; Here's the Schedule
The Four Stars Are Also Out to Promote Their Respective Movies and Albums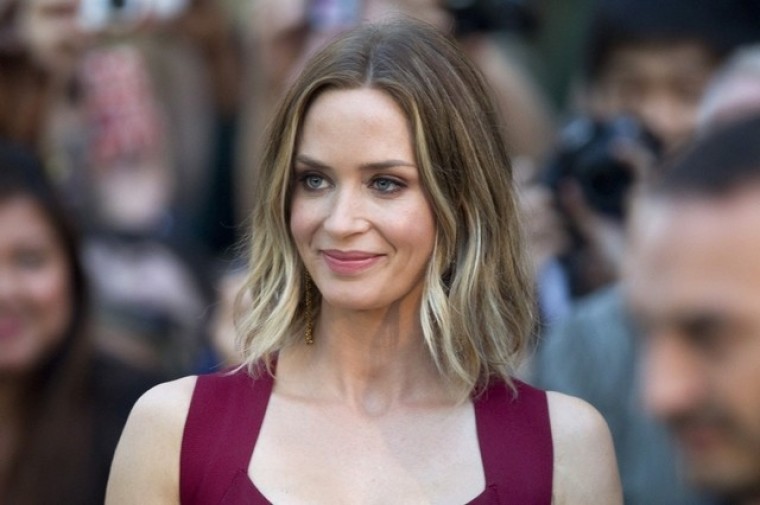 The premiere of "Saturday Night Live" Season 42 made a killing after garnering its highest rating in eight years. It debuted strongly compared to its pilot episode last season, up to 29 percent this 2016, according to Nielsen.
Whether the show can sustain its initial success remains to be seen. The first offering last Oct. 1 was hosted by Margot Robbie ("Suicide Squad"), while The Weeknd serves as the musical guest.
SNL is Off to a Good Start
But, it was the cold open Presidential Debate parody between Donald Trump and Hillary Clinton that did it for the premiere. The performances from Alec Baldwin, who plays the GOP bet, and Kate McKinnon as the Democratic party's frontrunner were lauded by critics and talked about widely in various social media platforms.
The two actors nailed their impression of the two candidates, even invoking approval and laughter in the process, from no less than Clinton herself. The former US secretary of state said that she almost fell of her chair and even called Baldwin's impression of her rival as "perfect".
The premiere episode is a tough act to follow. Executive Producer Lorne Michaels and his team knew they needed to have the right people to keep things from fizzling out.
Some Big Names Are Set to Join the SNL Ranks
To help keep the SNL boat afloat for the next couple of weeks after the upcoming episode, some of the biggest stars are going onboard.
"Charlie Wilson's War" (2007) co-stars Emily Blunt and Tom Hanks are set to join the cool gang as hosts, while pop superstars Bruno Mars and Lady Gaga take over on the musical side of things.
The English actress from "The Devil Wears Prada" and "Into the Woods" will grace the show along with Bruno Mars this coming October 15. The "Forrest Gump" and "Saving Private Ryan" actor, on the other hand, will team up with Lady Gaga the week after.
The Four Stars Are Also Out to Promote Their Respective Movies and Albums
Blunt's "Girl on the Train" has just hit the theaters this week and her SNL appearance could serve as some sort of an added publicity for the film.
Not that the movie is in need of some promotional campaign to help turn things around at the box office. The movie is still on the right track, no pun intended, so far as it is estimated to rake in north of $20 million for its first weekend alone.
The American singer-songwriters are also about to come out with their albums; Mars' 24K Magic will hit the shelves on Nov.18, while Lady Gaga's "Joanne" is on Oct. 21. She is also bound to conquer the Halftime Show stage next year for the 51st edition of the Super Bowl.
The Oscar Award-winning actor, meanwhile, will star in his upcoming film "Inferno" to be released on Oct. 28.