Stephen Hawking Shortens 'Deadline' for Humans to Leave Earth for Mars From 1,000 to 100 Years
Stephen Hawking has just shortened the "deadline" for humanity to save itself by colonizing another planet, possibly Mars.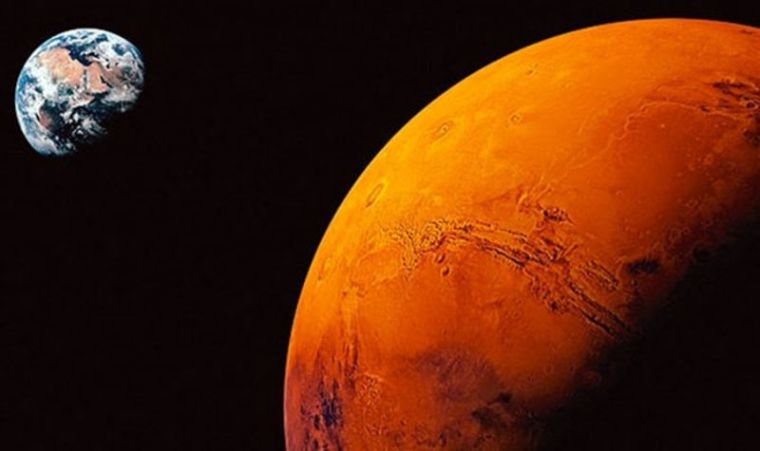 In a preview of the new documentary titled "Expedition New Earth," which is part of the BBC's new science season "Tomorrow's World," the renowned British astrophysicist will claim that time is running out for Earth and if humanity is to survive climate change, asteroid strikes, epidemics and overpopulation, we will need to leave Earth and colonize another world in the next century, The Telegraph reported.
That was a huge jump from the claim Hawking made in November last year when he said that humans still have 1,000 to 10,000 years left on Earth.
Speaking then at Oxford University Union, Hawking said, "Although the chance of a disaster to planet Earth in a given year may be quite low, it adds up over time, and becomes a near certainty in the next 1,000 or 10,000 years," the Christian Science Monitor quoted him as saying.
"By that time we should have spread out into space, and to other stars, so a disaster on Earth would not mean the end of the human race," he added.
Last week, however, the BBC posted a statement online, saying, "Professor Stephen Hawking thinks the human species will have to populate a new planet within 100 years if it is to survive."
Hawking's purported statement has been met with disbelief and outright cynicism by some commentators.
Forbes columnist Eric Mack, for instance, says Hawking needs to give his head a shake if he truly believes that Mars, the moon, or anywhere else in our solar system will be more hospitable than Earth even if it is struck with a series of disasters.
"This notion that Mars or the moon is our salvation because the end of the world is nigh is really silly," he writes, noting that neither of the two worlds is habitable.
Mack says despite all the problems people face on Earth, "all the solutions are here," citing the world's natural resources, manufacturing facilities, intellectual capital, and other tools.
He says solving Earth's problems seems more practical and more affordable than figuring out how to grow food or survive radiation poisoning on Mars.
"Yet somehow, the grass is always greener for some people, even when it's on a dead Red Planet," he writes.
Peter Holley of the Independent is skeptical as well.
Calling Hawking a "renowned theoretical physicist turned apocalypse warning system," Holley notes that the scientist is giving mankind just "a single human lifetime" to leave Earth, asking, "Is this nerd serious?"