5 things to know about the George Floyd protests and riots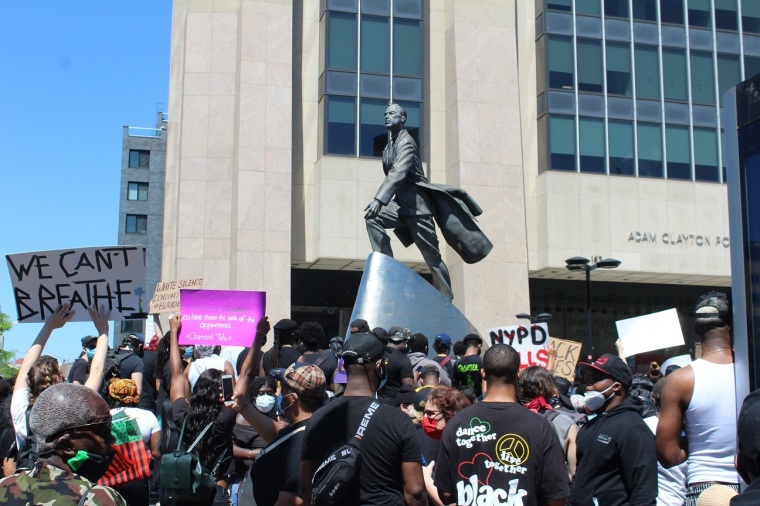 Peaceful protests vs. violent riots  
While some have been quick to dismiss the peaceful demonstrations due to the acts of violence being committed, peaceful demonstrators calling for racial equality in America are condemning the acts of violence being committed. 
Americans have the right to assemble and voice their displeasure with societal problems under the U.S. Constitution, but upset Americans do not have the right to commit criminal acts that violate the rights and property of others. 
However, bad actors have been known to take advantage of societal unrest to commit criminal acts that benefit themselves or fulfill violent desires or agendas. In past cases, violence stole media attention away from peaceful civil rights demonstrations. 
It's difficult to list exactly what groups and individuals are all responsible for the violence and looting. On Thursday, U.S. Attorney General William Barr said Thursday that various "extremist" groups and "foreign actors" have taken advantage of the social unrest. 
In a press briefing, Barr called out "extremist agitators that hijack protests." Those groups include Antifa, a network like-minded militant anti-fascist groups nationwide, and other groups of various political ideologies including anarchists and those that want a civil war. 
Barr also blamed "foreign actors playing all sides to exacerbate the violence."
A senior Justice Department official told Fox News this week that the feds have seen signs of "very organized" coordination from "professional" agitators, some of which have been linked to Antifa. 
Even George Floyd's brother, Terrence Floyd, called for rioters to stop.
"I know he would not want y'all to be doing this," he said of his late brother. "I understand y'all upset, but I doubt y'all half as upset as I am. So if I'm not over here wilding out, if I'm not over here blowing up stuff, if I'm not over here messing up my community, then what are y'all doing? What are y'all doing? Y'all doing nothing! Because that's not going to bring my brother back, at all. It may feel good for the moment, just like when you drink. But when it comes down, you're going to wonder what you did. My family is a peaceful family. My family is God-fearing."
A protester in Minneapolis criticized the rioters and looters in an interview with CNN. 
"This is what I've got to say to the people who are destroying things. If you really feel like you have to take an opportunity, like if you're going to be opportunistic, something is wrong with you," the man, who did not identify himself, told the news outlet. "If you cannot stand up and fight the good fight and you want to be a cheater and go ahead and take what we're trying to do, something is wrong with you. Because what we're trying to do is stand up for the basic right of humanity. And that's what we're trying to do and we're trying to do in a peaceful way."