Q&A with Jessie Minassian Author of Family
Our families of origin hold sacred space in our hearts, no matter how difficult or dreamy our growing up years were.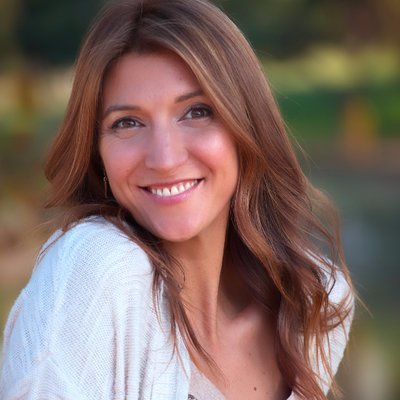 In the pages of Family: How to Love Yours (and Help Them Like You Back), I want to walk with you through some of the tricky parts of navigating family life. Whether your family is close to perfect or completely messed up, God wants to use the people you call family to make you more like Jesus.
Why did you decide to write on this topic in your new book, Family?
Writing about family has been a desire of mine for a long time. I get a ton of questions at LifeLoveandGod.com from girls who want to know how to navigate their family relationships. They ask questions like, "Why did my dad leave?" "How can I get along with my mom?" and "How do I help my brother see what he's doing to our family?" Easy answers are hard to come by, but I do believe that change in an entire family sometimes starts with one—even one child. So I want to teach girls how to change what they can, and allow God to use what they can't change to grow them.
Explain what makes Family your most personal book yet.
Our families of origin hold sacred space in our hearts, no matter how difficult or dreamy our growing up years were. The stories I share in Family—especially those about my biological father and losing my mom—were highly personal. There were days I was the awkward lady in the corner of the coffee shop, wildly typing with a pile of tear-damp, snotty napkins next to me.
How do you use your own story and family background to inspire teen girls to not give up on their own home-life situations? What "hope" can they have, exactly?
I spent years living with a single parent and then in a blended family—a family that was far from perfect but never irredeemable. I share the raw parts of my family, and some of our triumphs, too, so that girls can have hope that no matter how difficult their home life is or has been, God can redeem their experiences. He wants to make us all more like Christ through our family experiences, not despite them.
Tell us a bit about your experience growing up in a "blended" family—and how it shaped the woman, wife, and mother you've become.
You know, family relationships are hard work, whether they are traditional or blended, single-parent or multigenerational homes. Going from a daughter to a wife and mother has really reinforced that truth. Relationships take work! The bad decisions my parents made affected us kids, but ultimately, whether we let those circumstances make or break us was up to us. Each of us kids had to decide whether to turn our backs on God because he "allowed" bad things to happen, or to follow Him and let Him use those hard things to make us more resilient, empathetic, and forgiving. Now a parent myself, I find that strangely reassuring because I mess up all the time! It's a relief to know that if my kids will let Him, God will use my own shortcomings—especially those I picked up from my family of origin—to make them more like Christ too.
What does your own family look like today?
I'm married to an amazing man and we have two beautiful daughters. Lest you think I've arrived at happily ever after, let me assure you that even though we have beaten the odds for fifteen years as a family, it has been hard work! And to be honest, I was relearning many of the principles in Family as I wrote it—important lessons like how to "fight fair," show honor, and remember that change will come and, well, change things.
What words of encouragement would you like to share with readers who happen to be daughters of single parents or from broken families?
This might sound harsh, but I believe this is one of life's keys: Accept that sometimes other people's sin will affect you, and there's nothing you can do about it. The good news is that you can decide how you will respond to those circumstances. You can be the best you no matter how the people around you act or react. And someday, you will have the freedom and responsibility to make choices that will determine, at least in part, what your future family will look like. So have a vision and choose wisely!
What message do you have for single mothers or alternative guardians on raising daughters well, even in the context of an "unconventional" family upbringing?
Pray. I don't say that lightly or superficially. We know from the Bible that God has a special place in His heart for orphans and widows, and I believe that extends to any person—young or old—who faces abandonment in its varied forms. As my own mother did when she was raising me on her own, petition the God of mercy to show kindness and favor to the daughter in your care. Ask Him for strength for yourself.
The second piece of encouragement I have is this: God created a big family—the Church—to help meet the needs of His people living in this fallen world. The Church isn't perfect, and our expectations must be adjusted accordingly, but look for spiritual dads, siblings, and grandparents within the body of Christ to come alongside you and help fill in the "missing pieces" of your family.
Explain your vision for the "Family Manifesto." What is it, and how can it help inspire girls to make the most of the time they have with the people they call family?
Most people just sort of go through life passively, drifting in the currents of urgent and easy. I want more than that for my family and yours! If we don't make a conscious plan to live life intentionally, we'll flat-out miss the blessings and growth opportunities in front of us. The "Family Manifesto" is both a declaration and a way of life, a treatise that helps both kids and parents maximize the joys and growth opportunities of family life. Here are a few of the fifteen challenging statements in the Manifesto:
I'll be thankful for the sacrifices others make for me and tell them so.
I'll practice letting others choose/go first/have the final say instead of insisting on my own way.
I'll pray for my family members because—just like me—God has a plan for each of them.
None of us will live it perfectly, of course, but even if we got a "mostly good" grade for effort, we would still dramatically improve our family experience!
What message of hope do you have for young women who want to be the start of a new family legacy someday, but are afraid of repeating their parents' same dysfunctional mistakes?
Other's decisions—including your family's—affect you, but they don't define you. Your story doesn't have to be your kids' story! Change isn't going to happen just because you hope it will, though. If you want to start a new family legacy, you'll need to have a plan, because you'll live what you've learned, unless you learn a new way. I hope the pages of Family will give you both a vision and the tools you'll need to do family well.
How do you hope readers will use your book to improve their own perspectives on healthy family dynamics and to mature as individuals?
Of course, my secret hope is that my own daughters will read it and quit bickering with each other and rolling their eyes at me! Kidding aside, I sincerely hope that after reading Family, teen girls will be inspired to be the change they want to see in their families. I pray they'll see that the world doesn't just revolve around them, and be thankful for even the broken or messy aspects of their families, because the time under their parents' roof is short indeed. And I hope that parents and group leaders will be reminded how hard it was to be caught in-between childhood and adulthood, and have new tools to help them relate to and train up the young people in their care.
Jessie Minassian is a popular speaker, blogger, and youth mentor, and the author of twelve books (Family) and Bible studies, including, Crushed, Unashamed, and Backwards Beauty. She is the "resident big sis" at LifeLoveandGod.com, a Q&A website for teen girls. Her work for girls and their parents has been featured internationally through outlets such as Focus on the Family, Parenting Today's Teens, She Reads Truth, Axis, Revive Our Hearts, and YouthWorker Journal. She and her husband live at Hume Lake in California and have two daughters. To find out more, or connect with Jessie, visit www.LifeLoveandGod.com.