What If You Have the Wrong Jesus?
Today, I am writing about how to avoid counterfeit Christs. Every cult and false religion has one. How can you make sure you are not tricked by one?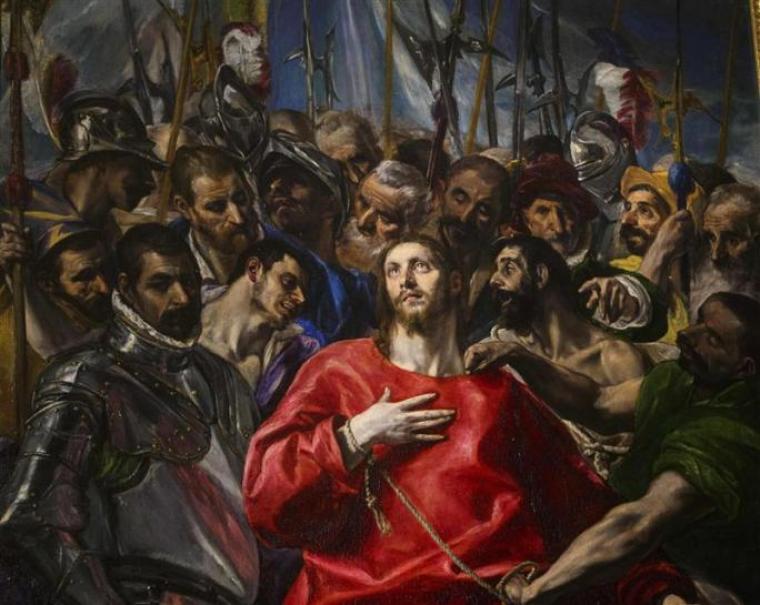 In everyday life, we all understand that what you believe is no guarantee that your belief is true, or wise, or even helpful, no matter how sincerely you believe it. In fact, what you believe can be downright dangerous.
If you spend thousands of dollars on alleged nutritional supplements that turn out to be worthless, it does not matter how sincerely you believed in them, you are out all that money and not one bit healthier for it. If you believe it is okay to sit in a broken chair, it does not matter how sincerely you believe in its sturdiness, you will probably end up with a bruise or two, and perhaps a broken bone. If you believe it is okay to ignore the warnings on the label of your prescription medication against mixing it with alcohol, perhaps one day they will inscribe on your tombstone how sincerely you believed in your own pharmaceutical opinions.
This is just another way of saying that your faith is only as good as its object. It does not matter how sincere your faith is; if the object of your faith is unreliable, your faith will not help you, and could very well hurt you.
This is just common sense, right?
So, why is it that so many of us try to live by this truth in our day-to-day lives, until it comes to what we believe about God, Jesus, and salvation? Why do so many people say that, when it comes to religion, "It does not matter what you believe, as long as you are sincere?"
Even worse: why do so many Christians, who say that they believe in the Bible, will also say this kind of thing? Why do so many who agree that the Bible is God's direct, infallible revelation also say that there is nothing to be concerned about even if you are completely wrong about the God who gave that revelation and about the Christ He sent to save us?
The Apostle Paul and the Lord Jesus did not seem to think that we should be so unconcerned. Quite the opposite! In fact, Paul was very concerned about it:
"But I am afraid that as the serpent deceived Eve by his cunning, your thoughts will be led astray from a sincere and pure devotion to Christ. For if someone comes and proclaims another Jesus than the one we proclaimed, or if you receive a different spirit from the one you received, or if you accept a different gospel from the one you accepted, you put up with it readily enough." (2 Corinthians 11:3-4, ESV)
According to Paul, Satan will try to trick you the same way he tricked Eve. And we know why he did that: he wanted to plunge all humanity into eternal misery. We also know that even though Christ came "to destroy the works of the devil" (1 John 3:8), Satan still has not given up trying to destroy us.
Just as he tempted Adam and Eve with the forbidden fruit, every day Satan tempts people with three kinds of counterfeits: counterfeit gospels, counterfeit Holy Spirits and counterfeit Christs. His purpose for passing these counterfeits is always the same: to keep people from receiving eternal life.
Today, I am writing about how to avoid counterfeit Christs. Every cult and false religion has one. How can you make sure you are not tricked by one?
Jesus gave us a warning that helps us out here. His warning tells us the most important thing about Him that distinguishes Him from all the false Christs that cults and false religions try to peddle.
Here is what he said:
"I told you that you would die in your sins, for unless you believe that I am He you will die in your sins." (John 8:24, ESV)
You may be wondering what the phrase "I am He" means in this quote. The Pharisees, who were always trying to trap Jesus with His own words, suspected He was saying something here they could use against him, so they tried to get Him to be more specific.
"So they said to Him, 'Who are you?'" (John 8:25 ESV) As we keep reading we see they eventually get what they were looking for—and they use it as an excuse to try to kill Jesus.
You see, several times in the Old Testament, God used the phrase "I am He" as a name for Himself (Deuteronomy 32:39; Isaiah 41:4; 43:10, 13, 25; 46:4; 48:12; 51:12). In each case God used that name to emphasize that He is the only God, and that salvation is found only in Him. And now, in John 8:24, Jesus warns us that unless we believe that He is the same One who called Himself "I am He," we will forfeit that salvation; we will die in our sins.
No wonder Paul was so concerned that Christians do not put their faith in a counterfeit Christ!
But the Pharisees would not be able to prove this until later, when Jesus expressed Himself more clearly. Meanwhile, the more Jesus spoke, the more the evidence of what He was really saying about Himself was piling up.
The Greek phrase that Jesus used is the same throughout John 8. It consists of two simple Greek words: ego eimi, or "I am." The Old Testament was originally written in Hebrew, and later translated into Greek. In the Greek translation of the Old Testament that many ancient Jews read, these are the same two words they would have found God using as His name in those verses in Deuteronomy and Isaiah. Our English Bibles add the word "He" in an effort to make these verses easier for us to read.
But the fact is that the way Jesus simply said, "I am" here sounded just as awkward in ancient Greek as it does to us in modern English. (Even translating it "I am He," without explanation, does not completely remove the awkwardness.) This is why the Pharisees responded by asking, "Who are you?" And yet, over and over in the Greek original of the Gospel of John, Jesus simply says, "I am" (John 8:24, 28; 13:19; 18:5, 6, 8). It was not something that He only said once or twice. He wanted us to remember it. And in two other gospels, Jesus warned that counterfeit Christs will apply this same title to themselves (Mark 13:6; Luke 21:8).
There is one additional place in John 8 where we find this name, "I am," and most English Bibles properly leave out the word "He" when translating it. In John 8:58, Jesus said, "Truly, truly, I say to you, before Abraham was, I am." (John 8:58, ESV) When Jesus said this, the scribes and Pharisees figured they had all the evidence they needed to condemn Jesus, so "they picked up stones to throw at Him" (v. 59). Why?
Because Jesus was now making it clear that by repeatedly calling Himself "I am" He was intentionally applying to Himself one of the names of God from the books of Deuteronomy and Isaiah. This name reads the same way each time, in both the Hebrew original and the ancient Greek translation, so there could be no mistaking what the Lord meant. Only God could say, "Before Abraham was, I am." So, Jesus was effectively calling Himself God.
As further evidence, there was another version of this name that occurs earlier in the Old Testament. When Moses encountered the Lord in the burning bush and asked God His name, God said, "I am who I am" (Exodus 3:14). In Hebrew, this name reads differently from the other versions in Deuteronomy and Isaiah, but it reads similarly to the translations of those verses in the ancient Greek Old Testament. Like those other verses, the first half of the God's name in the Greek version of Exodus 3:14 is ego eimi, "I am." In Christ's words, the Pharisees could hear echoes, not only of Deuteronomy and Isaiah, but also of God's answer to Moses from the burning bush, giving them yet another reason to be outraged by His claim.
Many false teachers today confidently declare that Jesus never called Himself God. They are wrong. Not only do other biblical authors directly call Jesus God (Isaiah 9:6; John 1:1; 20:28; Titus 2:13; Hebrews 1:8; 2 Peter 1:1; 1 John 5;20), but the Lord Jesus repeatedly applied this important Old Testament name for God to Himself, while warning us that if we contradict Him on this point, we will be lost. He also warned us that, after He left, counterfeit Christs would come making the same claim for themselves.
Many years ago, when I was a bank teller, I received training in how to detect counterfeit currency, but I was still concerned that I might fail to spot a fake bill. My supervisors assured me that the more I handled cash, the more familiar I would become with the real thing, and the easier it would be to spot the counterfeits. And they were right. I caught quite a few of them.
How can you tell the difference between the genuine Jesus and a counterfeit Christ? The answer is by becoming more and more familiar with the real Jesus. And the only way to do that is by learning about Him in His word, the Bible, and putting your trust in Him. You can trust Him, because He is still the God who saves—as Paul wrote: "our great God and Savior Jesus Christ," (Titus 2:13 ESV).
Ron Henzel is the Senior Researcher at Midwest Christian Outreach, Inc, co-author of A Matter of Basic Principles: Bill Gothard and the Christian Life and co-host of The Unknown Webcast. He has an M.A. in Biblical Studies from Wheaton College (IL) and is an elder at Providence Christian Church, Cape Coral, Florida.