What to Do When There Is No Clear Christian Candidate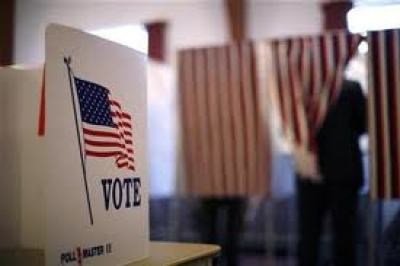 Christians have a God-given calling to be salt and light in the world around them, and an obvious way to fulfill that duty in America during an election year is to vote. We must approach this responsibility through prayer and by comparing a candidate's positions and character against the convictions God's word has instilled in our hearts.
"When the righteous increase, the people rejoice, but when the wicked rule, the people groan."Proverbs 29:2
It's been said that a democratic nation will get the political leaders it deserves, and of course, this makes perfect sense. Our duly elected representatives are a direct reflection of the character, values and yes, the faith of our people. In a very real sense, they are us, and so we must take very seriously the role we play in selecting them.
Allow me to put it another way: Whenever and wherever possible we should support candidates who uphold and promote Judeo-Christian principles.
The idea, though, that there will be candidates who perfectly line up with the tenets of our faith, is unfortunately wishful thinking on this side of eternity.
There may never be a candidate who perfectly represents you or me, but we cannot choose to sit out an election because there's no clear Christian option in a given election. That would ensure we have no seat at the governing table and that our policy priorities go unheard. Instead, politics, by its very nature, is an exercise in compromise and we must not allow the current uncompromising political climate in Washington to cause us to become myopic and narrow-minded in our own right. It is far better to have elected leaders who aren't outright hostile to our faith and our values than to have leaders who might seek to diminish Christianity's influence in America.
Evangelicals comprise one of the largest, if not the largest, voting blocks in this country, but what difference does it make if millions of us choose not to go to the polls? My decision — your decision — has consequences in our nation, and indeed around the world, that are more profound than we might imagine.
That is why I must vote. That is why you must vote.
So take a minute to make sure you're ready to vote using the Voting Assistance Center from My Faith Votes, a nonpartisan movement working to engage Christians in America to vote in local and national elections.
Voting is our right as Americans, and it is our sacred responsibility as Christians.