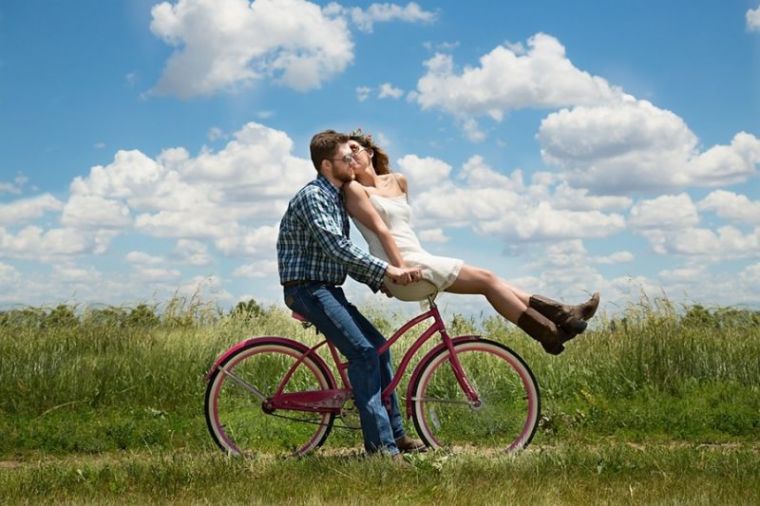 Have you ever been hurt by someone? Have you ever been annoyed with someone? What about being disappointed or "put out" by the actions of another person? Yes, I know, it's a silly question. Of course, you have.
It happens to all of us. It does not matter where you go or what you do; a conflict will always be part of your life. The only way to successfully stay away from conflict is to stay away from people successfully, but even that will not work because of the personal war inside of you (James 4:1-3). Complete and uninterrupted shalom all the time is not possible with fallen people in a fallen world.
Social media has given rise to the avoidance and isolation method. Social media gives people a way to engage others while protecting themselves from being hurt by others. You can unfriend or unfollow someone with the click of a button.
At best, these cyber relationships are partial relationships. Even our Internet community suffers from this limitation. When someone brings a situation to us for advice, we can only hear their perspective. We cannot enter into their world, which is a core component of the gospel–Jesus came into our world.
We meet with our friends in cyberspace, always distant from them, limited in how we help them (Proverbs 18:17). The best way to help a person is to know them. The way you know them is to do authentic life in real time and space. Outside of real-life contexts is also where counseling models have limitations.
Counseling at best is a limited context where the counselor is trying to know the real story of a person. Without entering into their narrative where God is writing their story the counselor will not be able to know them the way someone needs to know them. The counselor's help will be limited and short-term.
Counseling offices and social media sites shield people from being fully known. Of course, this is why some people prefer these contexts.
The unwilling-to-change-husband does not want anyone entering his real world, so he reluctantly goes to counseling.
The often-hurt-person is afraid of letting people into her world, so she creates distance in cyberspace.
There are elements of intimacy and help in these contexts but the intimacy is false, and the limitations circumvent the help because some of the essential pieces of soul care are not available. Things like transparency, honesty, vulnerability and unmasked truth are not entirely accessible.
A New and Living Way
Therefore, brothers, since we have confidence to enter the holy places by the blood of Jesus, by the new and living way that he opened for us through the curtain, that is, through his flesh, and since we have a great priest over the house of God, let us draw near with a true heart in full assurance of faith, with our hearts sprinkled clean from an evil conscience and our bodies washed with pure water.
Let us hold fast the confession of our hope without wavering, for he who promised is faithful. – Hebrews 10:19-23
The Bible calls you to live differently from superficial counseling or cyber relationships. The Bible calls you to be intentionally intrusive in people's lives so Jesus Christ can transform both of you.
Though you have all the resources you need to be a better relationship-builder (2 Peter 1:3-4), there can be timidity about appropriating those things, which will keep you from enjoying the biblical, relational, and in-depth benefits you expect from the Christian family.
False intimacy begs the question, "Where do you begin to become a better relationship builder within God's family?" It starts with your relationship with Jesus.
Your ability to persevere with others is tied directly to your relationship with God and how you appropriate His life into your life. A transformative relationship with the Lord will give you what you need to interact with any person regardless of how challenging it may be.
A key passage in understanding how to have healthy biblical relationships is Hebrews 10:19-25. In the first part of the passage (Hebrews 10:19-23), the writer talks about how the right kind of life with Christ motivates and empowers you to have the right type of experience with others.
A synopsis of the first part of this passage could go like this: harmonic living with others is proportional to your appropriation of Christ (the gospel) into your life.
If you are appropriately applying the gospel to your life, you will be ready to practically live it out in a community, which is the second part of the passage–how to live well with others.
Practically Considering Others
And let us consider how to stir up one another to love and good works, not neglecting to meet together, as is the habit of some, but encouraging one another, and all the more as you see the Day drawing near. – Hebrews 10:24-25
Before you can be in a right relationship with another person, you must first consider the other person. The word "consider" in this text means to become a student of the person in your life.
Your goal is to exegete the person. You want to unpack them. You want to spend time thinking about them before you talk to them (James 1:19). All good Christian disciplers know and practice this method of relationship-building.
Even while a person is talking, you are actively listening to what they are saying. You're hearing what they are saying and not saying. You are discerning their presuppositions, worldview, categories, interpretative grid, and shaping influences.
You are observing their words because you want to know what their actions reveal about their hearts (Luke 6:45). That is how Jesus listened to people. He wanted to fully know what was in them (John 2:24-25) so He could speak the pure truth in love (Ephesians 4:15).
You cannot help a person if you have not spent time considering them (1 Corinthians 1:4). A healthy Christian community is always considering each other. God has called you to consider how to help other people to be a better reflection of Jesus Christ.
Do you have people in your life who think about you?
Do you have people in your life who have permitted you to speak into their lives?
Are you doing life with other individuals who are committed to this kind of one another-ing?
Practically Confronting Others
The words "stir up" can also be translated spur, provoke, or even to irritate each other biblically. Yes. Irritate. The idea of irritating is not a sinful one, according to the context the Hebrew writer was writing.
It is a command that means you are to be intentionally intrusive in other people's lives. If you have people around you who are not allowed to disagree with you, then you will not grow.
If you are too touchy, insecure, self-important, image-conscious, or self-righteous, you are heading toward spiritual death. The sins that can most destroy you are the ones you cannot see. The most dangerous part of our sin problem is our blindness to our blindness.
The deceitfulness of sin causes us to minimize, rationalize, justify, and even not admit our sin. The mark of a mature Christian community is those who do not want to be blind to their sin. This kind of authenticity requires friends who are willing to go below the surface of each others' lives.
Have you permitted your friends to disagree with you?
Can your friends disagree with you without sinful blowback from you?
Are you willing to lovingly disagree with your friends for their good and God's glory?
Do you do life in a community where intentional intrusive living is the norm?
Practically Comforting Others
The Greek word for comforting is parakaleo, which means to come alongside another person. Coming alongside another person is a critical thought in this text. While you are confronting or correcting an individual in the context of spurring them on to love and good works, it is imperative for them to know you are for them.
The "for them" aspect of any relationship is at the heart of the gospel. The main reason any Christian is willing to receive the Lord's corrective care is that he knows God is for him (Romans 5:8, 8:31; Hebrews 12:6).
It is unwise, unbiblical, and unkind to correct any person you are not for, which does not mean you are for their sin. You can be for a person, but not for their sin. If you do not get this right in your heart and delivery, your corrective care may come across as punitive rather than redemptive.
The most important practice in bringing restorative care is prayer. If you have not spent time praying for and about the person, then your correction of that person may have a sinful edge to it.
In such cases, your care will come across as harsh or unkind. If you have spent time before the Father, bringing the annoying people in your life to Him, while pleading with Him to adjust your attitude, your thoughts, words, and actions toward them will build them up, not tear them down (Ephesians 4:29).
Blessed be the God and Father of our Lord Jesus Christ, the Father of mercies and God of all comfort, who comforts us in all our affliction, so that we may be able to comfort those who are in any affliction, with the comfort with which we ourselves are comforted by God. – 2 Corinthians 1:3-4
How often do you pray for those you need to correct?
Do those you biblically irritate feel your affection for them?
Could those you correct make a case for how you are for them?
I Need Thee Every Hour
You cannot draw near to God on our own. You need a community to spur you on to change. The author of Hebrews knew the dire straits his readers were in, which is why he used strong language to motivate them toward love and good works.
People were murdering them.
His twofold aim in this text was (1) to elevate the power of the gospel (2) while giving them practical instruction on how to mobilize as a community to strengthen each other.
Community is a group of people who live in relationship with one another, whose lives are touching one another. – Tim Keller
If you are not accessing the community of faith while seeking to have that community know you the way you need to be known, then your sanctification is in danger of shipwrecking. There is no biblical argument otherwise.
People have hurt all of us in some way, primarily by other Christians. Yes, we do shoot each other, don't we? Nevertheless, this does not negate the truth of this passage or the need for total, immersive, body ministry.
I need people in my life who are willing to love me enough to bring corrective care to me. I am aware they will love me imperfectly, which is why I must know they are for me.
I can receive their imperfect care if they have demonstrated through their comforting encouragement that they are on my side. I am not asking my friends to agree with me, to turn a blind eye to my sin, or to coddle me.
I am asking them to love God enough to where they will be motivated to be used by Him to speak into my life, especially in areas where I am self-deceived. There is safety in this kind of community, and we must not be satisfied until we are living in it.
Call to Action
Do you live in this kind of community?
What do you need to do to either create or sustain this sort of community?
How does being hurt by others hinder you from engaging others in a real community?
Will you find someone to help you work through your disappointments so you can participate in a loving, intrusive community?
Will you work through all the questions in this chapter with a friend while asking the Father to bring to light anything that keeps you from this kind of community?
Rick Thomas is an author, speaker, consultant, teacher, and podcaster. He has been encouraging and training Christians since 1997. Find him online at https://rickthomas.net/