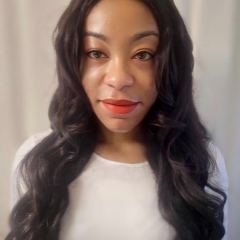 Nicole Alcindor
CP Reporter
Nicole Andrea Alcindor is a full-time Christian journalist enrolled in seminary at Virginia's Regent University, where she is earning her master's degree in practical theology with a concentration in church and ministry. She aims to become a young adult pastor while continuing as a full-time journalist.
Before joining CP, Nicole worked in print journalism, writing for local, national and international newspapers for over eight years. She enjoys writing the news from a Christian perspective using a biblical worldview.
Nicole has also served on her church's worship team, singing lead vocals for nearly six years. Nicole's life-long goal is to spread the Gospel to as many people as she can to make disciples of all nations for the purpose of building God's glorious kingdom on earth and in Heaven through the power that comes from the Father, Son and Holy Spirit.