10 Christian Team USA Athletes at Rio Olympics 2016 Who Put God First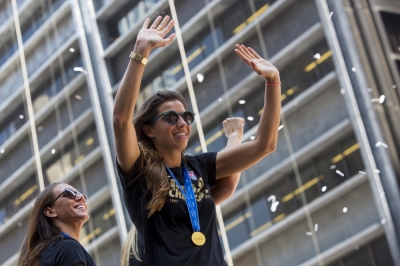 6.Tobin Heath, 28, Team USA Soccer
The fame isn't the most appealing part of two-time gold medalist Tobin Heath. The midfielder is more interested in reflecting the love of Jesus Christ to other people.
"If you see being a role model as a platform where you can pour into others for Jesus with love, that's where I want to be. Becoming known or noticed in my sport isn't what's drives me to work hard and want to be the best I can be," Heath said in a Beliefnet report. "It's Jesus. That's why I play. I play to glorify Him."
Heath's faith helps her stay motivated both on and off the field.
"I try to keep that as my motivation when I step out on the field every day whether it's practice or a game," she said. "It's to work as hard as I can in thankfulness for what He's given me and hopefully some of that can come back to Him."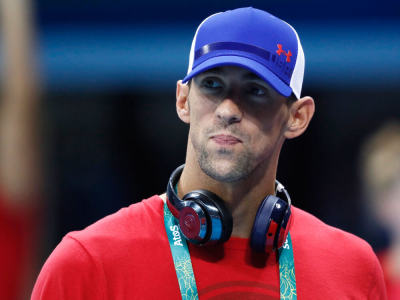 7. Michael Phelps, 31, Team USA Swimming
Even after becoming the most decorated Olympian with 22 medals in three Olympic games, God saved Michael Phelps' life from suicide.
The swimmer struggled with fame, substance abuse and family issues in 2014, which made him think it might be better to take his own life. However, his Christian friend and fellow athlete Ray Lewis gifted him with the book The Purpose Driven Life by Pastor Rick Warren.
Phelps spoke about his gratitude for the book which jumpstarted a newfound faith for him.
"It's turned me into believing that there is a power greater than myself and there is a purpose for me on this planet…I think it helped me when I was in a place that I needed the most help," Phelps told ESPN.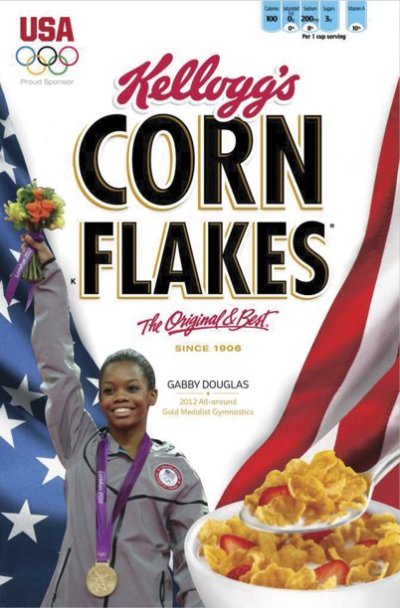 8. Gabby Douglas, 20, Team USA Gymnastics
At just 16, Gabby Douglas achieved a great deal of success by becoming the first woman of color in Olympic history to win an individual all-around competition. However, she does not take credit for the talent God has given her.
After overcoming homelessness and a life threatening illness at a young age, Douglas cannot help but praise God.
"It was definitely important for me to praise God because he's given me this God-given talent to go out there and represent him and share my faith with everyone," Douglas previously told The Christian Post. "I mean I'm not going to hold it in because he's blessed me so much throughout my gymnastics career. He's woken me up every single morning and he's just been so great to me, so I'm going to go and share it with everyone because it's a part of me and it's just who I am."
9. Trayvon Bromell, 21, Team USA Track & Field
Before he qualified for the Rio Olympic games, Bromell suffered a tear in his achilles tendon that left people questioning if his career would end.
However, God had different plans. After overcoming hip, knee and forearm injuries as a high school athlete, the athlete who has John 3:30 posted as his Twitter bio knew God healed him this time around.
"I came in here banged up a little bit, but I knew God healed me, so I just had to run my race," Bromell said in an NBC report. "I know God can make anything happen. So my mom told me that it was healed. She said, 'God took care of it.' And so He did."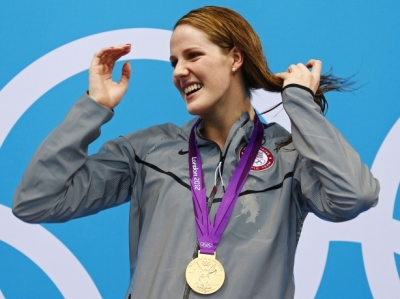 10. Missy Franklin, 21, Team USA Swimming
Missy Franklin knows a few things about the Olympics, qualifying for the 2008 Olympic trials at the tender age of 13. When she participated in the 2012 Olympic games, Franklin became the first female to qualify for seven Olympic events.
According to the gold medalist swimmer, God is present at the Olympic games.
"Once every four years, athletes, families, friends and fans come together from all over the world. I know God will be there and I hope many of the people there will also feel His presence," she previously told Charisma Magazine. "He will offer us the opportunity to appreciate and love our similarities and differences."