4 important things to know about fallout from Capitol attack
3. Multiple calls to invoke the 25th Amendment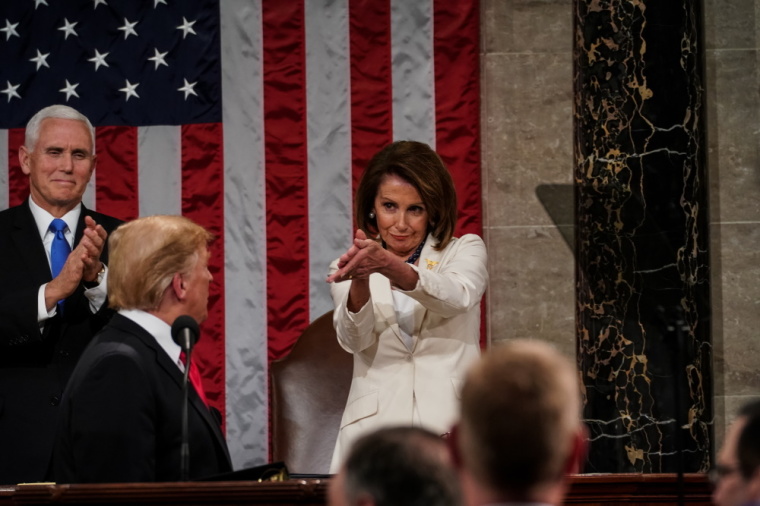 Calls have been growing to invoke the 25th Amendment to remove President Trump from office in the wake of the violent attack on the Capitol.
"There is real cause for alarm here," Deepak Gupta, a Harvard University lecturer and attorney who specializes in constitutional law, told USA Today. "For the next couple of weeks, this unhinged person is formally, legally the commander of the armed forces, and there's really no telling what he might do."
On Thursday, Mark Zuckerberg, CEO of social media giant Facebook, announced that Trump had been banned from the platform "indefinitely" and for "at least the next two weeks" following the deadly riot at the U.S. Capitol because the risks of allowing him access to his millions of followers "are simply too great."
"We believe the risks of allowing the President to continue to use our service during this period are simply too great. Therefore, we are extending the block we have placed on his Facebook and Instagram accounts indefinitely and for at least the next two weeks until the peaceful transition of power is complete," Zuckerberg said.
House Speaker Nancy Pelosi has since called for the immediate removal of the president because he "incited an armed insurrection against America" at a press conference Thursday.
"The President of the United States incited an armed insurrection against America, the gleeful desecration of the U.S. Capitol, which is the temple of our American democracy, and the violence targeting Congress are horrors that will forever stay in our nation's history, instigated by the president of the United States. That's why it's such a thing. In calling for this seditious act, the President has committed an unspeakable assault on our nation and our people," Pelosi said.
"I join the Senate Democratic leader in calling on the vice president to remove this president by immediately invoking the 25th Amendment. If the vice president or Cabinet do not act, the Congress may be prepared to move forward with impeachment. That is the overwhelming sentiment of my caucus. And the American people, by the way," she added.
Republican Rep. Adam Kinzinger, a military veteran and Trump critic, also agreed that the president is "unfit" and "unwell" Thursday and endorsed invoking the 25th Amendment to transfer power to Vice President Mike Pence.  
"I think yesterday it became clear that the president is unmoored from reality and from his oath," Kinzinger told MSNBC.