4 Things to Know About Trump's EO Ending Family Separation Policy and Illegal Immigration Laws
2. Were Children Younger Than Age 4 Being Separated? 
What are known as "tender age" facilities has precipitated fierce public criticism, that is, the shelters housing toddlers, preschoolers, and babies.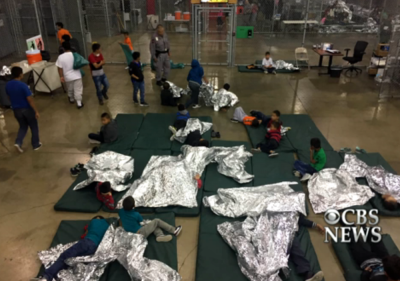 Three new tender age facilities were opened in South Texas, The Associated Press reported Wednesday before Trump announced a change in the policy.
The Department Health and Human Services defines tender age typically as 12 and younger, yet Customs and Border Protection has sometimes defined it as 5 and younger.
Journalists asked several times during a press briefing Tuesday for the age breakdown of the children who have been taken and are now in government custody. Both Health and Human Services and law enforcement officials said they didn't know how many were ages 5, 2, or even younger.