6 Horrific Terror Attacks, Church Bombings and Beheadings of Christians in 2017
2. ISIS slaughters 47 on Palm Sunday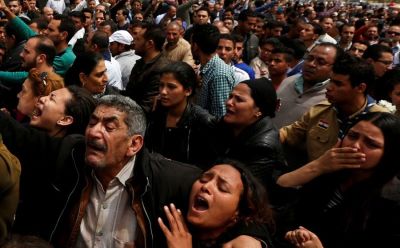 The most deadly attack on churches in 2017 occurred on Palm Sunday in Egypt, where the Islamic State terror group carried out bombings on two churches filled with worshipers.
The bombing of St. George's Church in the northern city of Tanta killed 29 believers and injured another 78, where an explosive device was planted close to the altar, going off while the congregation was singing hymns.
A suicide blast killed 18 and injured another 48 at St. Mark's Orthodox Coptic Cathedral in Alexandria soon after.
The head of Egypt's Coptic Church, Pope Tawadros II, was reportedly inside St. Mark's when the blast occurred, but the church leader was not injured.
IS, which increasingly turned its focus toward Egypt this past year, issued a chilling warning at the time stating that "a river of blood" from Christians is coming.