6 Horrific Terror Attacks, Church Bombings and Beheadings of Christians in 2017
3. ISIS gunmen massacre 29 on way to monastery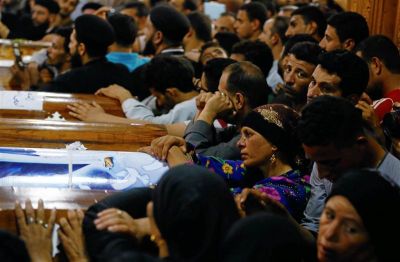 Coptic Christians suffered another shocking attack at the hands of IS in May, when masked gunmen attacked two buses and a small truck in Minya province in Egypt as they were driving to a monastery.
The radicals shot at believers and tried to force a number of them to renounce their religion, killing 29 people in the process.
Some survivors, including children, later described how their fathers refused to abandon their faith in Jesus Christ despite being held at gunpoint, which cost them their lives.
Egyptian President Abdel Fattah el-Sisi vowed to increase security and set up checkpoints in Minya to search for the attackers and safeguard civilians, though Christians have been saying that the government is not yet doing enough to protect them.