6 Horrific Terror Attacks, Church Bombings and Beheadings of Christians in 2017
6. ISIS kills 9 at church in Pakistan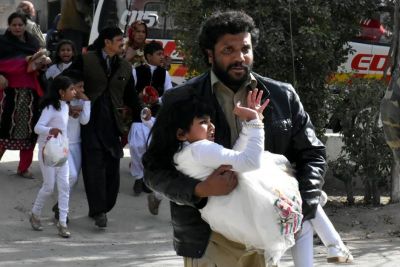 IS took responsibility for the recent terror attack on Dec. 17 at Bethel Memorial Methodist Church in Quetta, Pakistan, where at least nine worshipers were killed and over 50 others were injured.
One of the radicals reportedly detonated himself at the gate of the church, while the second attacker was killed while he was shooting at congregants.
Officials credited the quick actions of security forces for preventing an even deadlier incident, as there were as many as 400 worshipers attending the church service at the time.
Baluchistan Police Chief Moazzam Ansari said that churches in the country have been on heightened alert, as Islamic radicals often increase their attacks around the Christmas season.