6 Things to Know About Trump's Feud With the NFL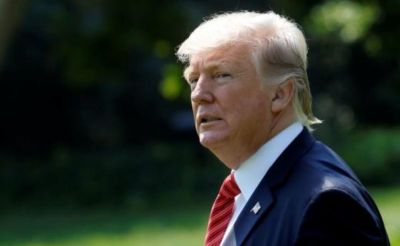 6. Trump has doubled down on his remarks.
Trump responded to Sunday's protests and the criticisms from the NFL, team owners and NFLPA the way he normally does — through Twitter.
In a tweet issued Sunday morning, Trump called on fans to boycott the NFL until owners hold players accountable for "disrespecting" the American flag.
"NFL attendance and ratings are WAY DOWN," Trump wrote in another tweet. "Boring games yes, but many stay away because they love our country. League should back U.S."
In a tweet on Monday morning, the president praised fans who "booed" players sitting or kneeling during the anthem.
Trump also asserted on Twitter Monday morning that "the issue of kneeling has nothing to do with race."
"It is about respect for our Country, Flag and National Anthem. NFL must respect this!" Trump added.