'Abject failure,' 'shameful afront': Christian leaders react to Taliban takeover in Afghanistan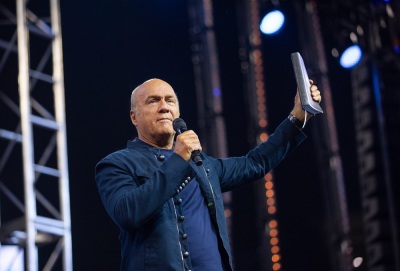 Evangelical pastors 
Several pastors weighed in on the turbulence in Afghanistan that has unfolded over the past week, encouraging Americans to pray for the Afghan people and the political leadership in the U.S. 
Pastor Greg Laurie of Harvest Christian Fellowship, which has campuses throughout southern California and Hawaii, expressed "shock and deep concern."
Laurie described the withdrawal of U.S. troops from the country as "grossly mishandled." He requested that "we all specifically remember to pray for our Christian brothers and sisters in Afghanistan right now." He also asked Christians to continue "praying for our President and his advisors to make sound decisions at this crucial moment."
"A relief organization working in the region is warning of an increase in attacks on Christians across Afghanistan. They said, 'Anyone identified as a Christian could be killed for their faith, and that they risk betrayal or falling victim to an honour killing by their own family members," Laurie said in a statement.
Pastor Jack Graham of Prestonwood Baptist Church in Plano, Texas, asserted that "Americans deserve answers on how our leaders allowed the collapse in Afghanistan and takeover by the Taliban, and unfolding humanitarian crisis."
After imploring members of the Texas delegation to the U.S. House of Representatives to "seek answers," Graham asked the American people to "pray for our military and American and Afghan civilians."
Rev. Samuel Rodriguez, the president of the Hispanic Christian Leadership Conference and lead pastor of New Season Church in Sacramento, characterized the withdrawal from Afghanistan as "a shameful affront to the God-given rights of the Afghan people, especially its women & girls."
He called on Biden to "regain control of the situation immediately & take responsibility for the overwhelming human cost imposed by this failure."