Ada Bible Church Loses Beloved Children's Ministry Worker Who Died After 2-Vehicle Crash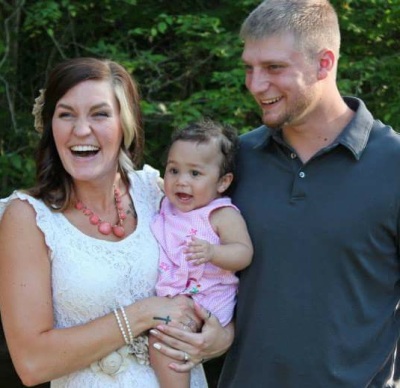 Family and friends of Ashley Ford, a beloved children's ministry supervisor at the Cascade campus of the 12,000-member Ada Bible Church in Michigan, are now grieving after she died Monday from injuries she suffered in a two-vehicle crash on Sunday.
A WoodTV report said the accident happened at about 2:30 p.m. in Lowell Township.
Contacted for further details on the incident Tuesday, Michigan State Police officials said they would not be releasing any further details on the crash.
In an interview with The Christian Post Tuesday, John Ackerman, Ada Bible Church's communications director, said he didn't have any further details to share beyond what the church shared in a statement Monday via Facebook. It noted that the accident happened on Fulton Street near Lowell.
"She was taken to Spectrum Butterworth Hospital downtown with life-threatening injuries. This afternoon – Monday, April 16th, she passed away," the church said.
"This is a difficult time for all and we would ask that you would be praying for Ashley's family, friends and loved ones as they navigate this tragedy. Our hearts go out to all who are grieving her loss. We grieve the loss of Ashley in this life and celebrate that she is now with Jesus, whom she loved with fierce passion, joy and served with all her heart. We carry hope that we will one day see her again and be able to celebrate with her in the presence of Jesus. She always said that being in children's ministry was her dream job," the statement added.
Ackerman could not confirm if Ford had worked at the church on Sunday or provide personal details such as her age.
In another statement on Facebook, Ford's cousin, Carla Welch Grunwell, said the ministry worker had expedited her wedding to her husband, Mike, just so she could adopt the daughter of another cousin who had died tragically.
"This is our Cuzzin Ashley E. Ford with her husband, Mike and baby Riah. This couple rushed a wedding to be a family and adopt Riah when her Mama, our Cuzzin Jenna, passed away. This sweet girl is a fierce advocate for God and her faith is deep. Her love for her family is unwavering! She needs all the prayers, mojo, vibes and positive thoughts you all can send her way," Grunwell said in a desperate plea prior to Ford's death. "She is in critical condition after a head on car accident yesterday. Please please keep her and family in your thoughts!"
Many others, like Andrew De Vries III who knew Ford, have also taken to Ada Bible Church's Facebook page to grieve openly and sing her praises.
"Our hearts are utterly sacked. As we wade through the emotions, words seem ill-equipped. From this place of ruin we sit and groan and beat our chests, shaking our fists in confusion perhaps, towards our loving Abba, 'too soon' 'not fair!'. We momentarily justify ourselves, selfishly in-part, and certainly for her husband and daughter. Again, as it always will, His perfect Word shines through and provides clarity. Romans 8:18 reminds us of the Glory opposite our suffering, and hope remains. This hope is now hers. Thanks for showing us what joy looks like Ashley Ford! We'll see you again, sister – until then, enjoy your dance with the King of Kings," De Vries said.