Anglican Dean, 2 Doctors Facilitate Assisted Suicide of Elderly Couple Who Wanted to Die Together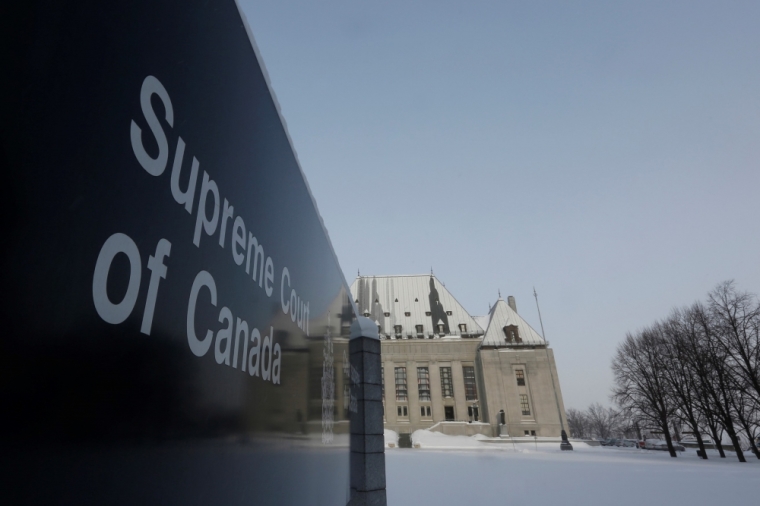 A Canadian Anglican dean, together with two physicians, approved, facilitated, and oversaw an assisted suicide last week of an elderly couple who had requested to die at the same time.
Andrew Asbil, the Anglican dean of Toronto and rector of St. James Cathedral, was present and in total support of George and Shirley Brickenden's decision to end their lives together, which occurred last Tuesday, according to several reports.
A lengthy April 1 article in the Globe and Mail captured their death as the final moment in a long love affair. The story recounted their initial engagement, decades of marriage, and deep affection for each other, mentioning how neither one was nervous about dying. The Brickendens are not the first couple to receive physician-assisted suicide simultaneously but were reportedly the first to speak about it publicly.
Asbil told the publication he had "no hesitation" regarding the couple's desire that their funeral take place at the Anglican cathedral.
The Brickendens were in their 90s and had been married for 73 years. In addition to being supported by the Anglican dean, their family members also backed their decision and held "going away" festivities to mark the couple's upcoming death.
Writing in LifeNews Tuesday, bioethics attorney Wesley Smith observed how times have changed.
"There was a time when the joint suicides of elderly people — technically, these were homicides — were deemed to be tragic, and families wracked their hearts wondering what could have been done to save them," Smith said, adding that "[t]his is how the culture of death is normalized.
"I have no reason to doubt this family loved their folks and think they were doing right by them. That's part of the problem with euthanasia! But anyone who doesn't think that elderly euthanasia could also be coerced or arise out of fears of abandonment, doesn't understand human nature or our elder-abuse crisis."
He further warned: "For those with eyes to see, let them see."
A 48-page document called "In Sure and Certain Hope: Resources to Assist Pastoral and Theological Approaches to Physician Assisted Dying" by the Anglican Church of Canada — which was written in response to 2015 Canadian Supreme Court desicion that struck down the ban on the physician-assisted suicide — never takes an outright position, but notes the "shift" in Anglican thinking and makes several references to the nuanced nature of the issue.
A testimonial in a "Pastoral Care" section of the document from an Anglican priest recounts how she counseled a patient in her mid-40s with a rare disease affecting all of her digestive organs. This priest described how she worked with this sick woman to unravel the "knots in her thinking."
"At heart, it was for me to accompany her in making the choice that she saw as possible and best for herself and for those whom she loved. These relationships and sense of self were in the knots she needed untied. And they were all untied by her within her own narrative, never with me telling her what must be done or what was 'right,'" she explained of her pastoral role.
The law in Canada presently requires that the natural deaths of those desiring assisted suicide must be "reasonably foreseeable" and the patients have to be in "irreversible decline" and are experiencing suffering that is "intolerable."
Between the two of them, the Brickendens were suffering from a combination of rheumatoid arthritis and fainting linked to heart problems.
Trudo Lemmens, a professor of law and bioethics at the University of Toronto, expressed his concern to The Globe and Mail about old age becoming a reason for people to opt for death by physician-assisted suicide.
"From a societal perspective, this would be problematic," Lemmens wrote in an e-mail to the Canadian newspaper.
"Both the [Supreme Court of Canada] decision and the legislation treat active life-ending measures by physicians as an exceptional procedure, an exception to a still existing criminal law prohibition. We should be very careful not to normalize it as if it is the solution to all end-of-life planning, even when we may have sympathy for the idea that a couple prefers not to leave each other behind."
Old age as a legitimate reason to choose death by physician-assisted is openly advocated for by proponents of the practice in the Netherlands.
The Christian Post reported in July that a member of the progressive Dutch political party, D66, proposed legislation called the "Completed Life Bill" which allows any person aged 75 or older to decide his or her life is "complete" and receive euthanasia drugs.
D66 party leader Alexander Pechtold said he thinks the right to die is an "individual consideration" and has told reporters that he hopes that one day even those younger than 75 will be able to die whenever they want even though a lower age was not currently viewed as feasible.