Anonymous Hacker Group Releases Personal Information on Donald Trump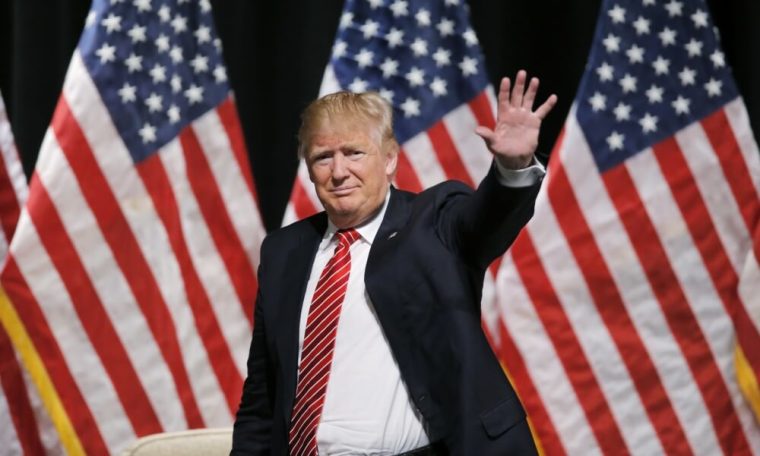 The Anonymous hacker group has followed through on its threat to release personal information about 2016 presidential candidate Donald Trump.
On Friday, the hacker group shared a YouTube video in which they claimed to have released personal information of the Republican frontrunner, including his Social Security number, cell phone number, birth date, children's names, and company address.
A masked figure in the video says the data hack was done to stop "fascist" Trump from taking the White House in 2016.
"Donald Trump has set his ambitions on the White House in order to promote an agenda of fascism and xenophobia as well as the religious persecution of Muslims through totalitarian policies," the speaker says.
Anonymous added that it's time for Americans "to stop any proposed Fourth Reich by the fascist Donald Trump."
The hacking group released another video earlier this week calling for "OperationTrump" to commence, asking fellow hackers to shut down Trump's websites and release personal information.
"We have been watching you for a long time and what we've seen is deeply disturbing. You don't stand for anything but your personal greed and power," the group says in a video released Tuesday.
"This is a call to arms. Shut down his websites, research and expose what he doesn't want the public to know. We need you to dismantle his campaign and sabotage his brand," the group added.
Trump's campaign issued a statement in response to the videos, saying: "The government and law enforcement authorities are seeking the arrest of the people responsible for attempting to illegally hack Mr. Trump's accounts and telephone information."
Trump has been leading the Republican presidential race, recently declaring victory in a number of state primary elections.
Also this week, the FBI announced that it would be investigating a suspicious letter allegedly sent to Trump's son, Eric, at his residence in New York City.
The letter is said to have contained a white powder substance, along with a threat for Trump to immediately drop out of the presidential campaign or risk the lives of his children.
According to CBS News, a primary field test of the white substance did not prove to be hazardous.
"At approximately 7:15 p.m., the NYPD responded to a residential building at 100 Central Park South to investigate a report of a suspicious letter received by a tenant. The letter has been removed and is being examined by law enforcement authorities. No injuries have been reported in connection with this incident," the the New York Police Department [NYPD] said in a statement on Thursday.
The mail, which was postmarked from Massachusetts, was reportedly opened on Wednesday evening at Eric Trump's Manhattan residence, Central Park South, by his wife, Lara Trump.
Following the incident, officials met with members of the famous family to discuss proper mail handling procedures, ABC News reports.
According to The Washington Post, fellow Republican presidential candidate Ted Cruz and former candidate Marco Rubio also received suspicious mail earlier this week.
The white substances, both of which turned out to be non-hazardous, were delivered to the Marco Rubio headquarters in Washington, D.C. and to Cruz's campaign headquarters in Houston, Texas.