Archbishop of York Reveals 'Deep Shame' Over Church of England's Failure to Investigate Child Abuse Reports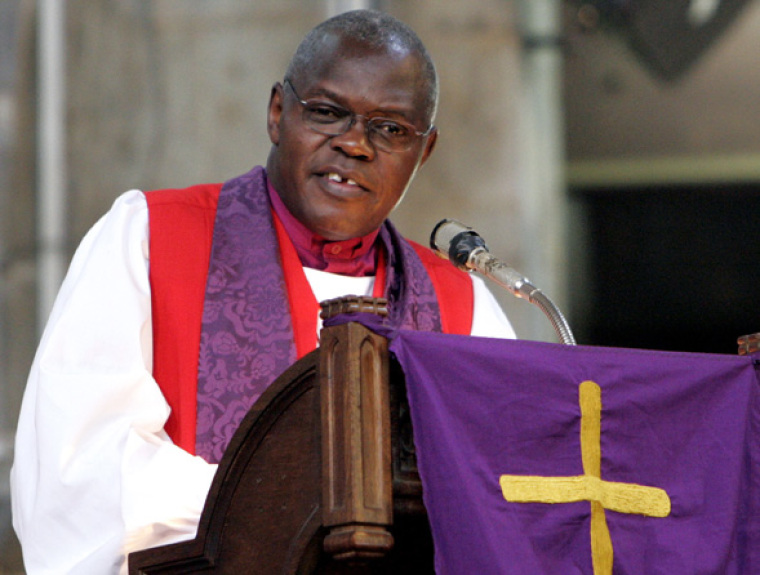 John Sentamu, the archbishop of York, has said that he's "deeply ashamed" over allegations of child abuse by a former dean in a recently published report that has revealed "systemic failures" by the Church of England in dealing with such cases.
"I have already been in contact with those who gave evidence to the inquiry regarding their alleged abuse by Robert Waddington. As I have said to them, I am deeply ashamed that the church was not vigilant enough to ensure that these things did not happen, failing both to watch and to act, where children were at serious risk," York said, according to The Guardian on Wednesday.
The report by Judge Sally Cahill made abuse allegations against the late Very Rev. Robert Waddington, formerly dean of Manchester. It stated that at least two men made claims in 1999 and sometime in 2003-2004 that they had been abused as children. The acting Archbishop of York at the time, Lord Hope of Thorne, and other church officials were criticized for not acting on the allegations, and therefore putting other children at risk, BBC noted.
Cahill's report alleged that Hope's primary concern in the abuse case seemed to be with Waddington's welfare.
"Appropriate referrals would not have taken place in any of the years 1999, 2003 and 2004 because the decision making was in the hands of those not qualified or sufficiently experienced in child protection to make those decisions," it said.
The report added that failings in the Church of England missed opportunities to start a prosecution before Waddington's death in 2007.
Hope has denied that there was any cover-up, and said that the abuse allegations that were reported to him 12 to 15 years ago were "unspecific" and lacked details.
"It is matter of great regret to me that 12 years ago when the non-specific anonymous allegations were first made in Manchester, the church and I myself were not more proactive in seeking out and/or assisting a reluctant complainant," Hope said.
"Nor is it any comfort that other organizations were no more diligent at that time when dealing with similar situations," he continued. "If either of the two persons concerned feel in the light of this report they have been denied the justice they deserve then on behalf of the church I offer my personal and profound apology."
Sentamu argued, however, that "irrespective of policies in force, there was a systemic failure" within the church:
"Although the report notes no one has come forward to say they were abused by Robert Waddington after the first complaint was made in 1999, what stands out is that between 1999 and 2004 those in senior positions responsible for taking decisions in these matters were 'not qualified or sufficiently experienced in child protection.'"
Eli Ward, one of the victims of abuse who waved his right to anonymity, revealed that he was an 11-year-old choirboy at Manchester Cathedral when the abuse started.
"I want no other child, person, to go through what I have gone through. I have been through the full range of emotions — that's terrible, disgraceful," Ward said.
"I should have been enjoying life, getting on with it — my abuse has stopped me doing that."